Good morning!
How are you? How was your weekend? Still in holiday mode Like myself? We are having now some really hot days but this did not stop me from beginning a very big crazy project – blanket which will become a bedspread 🙂
A crazy ripple blanket which (I hope so) will become a bedspread for one of the girl's bed…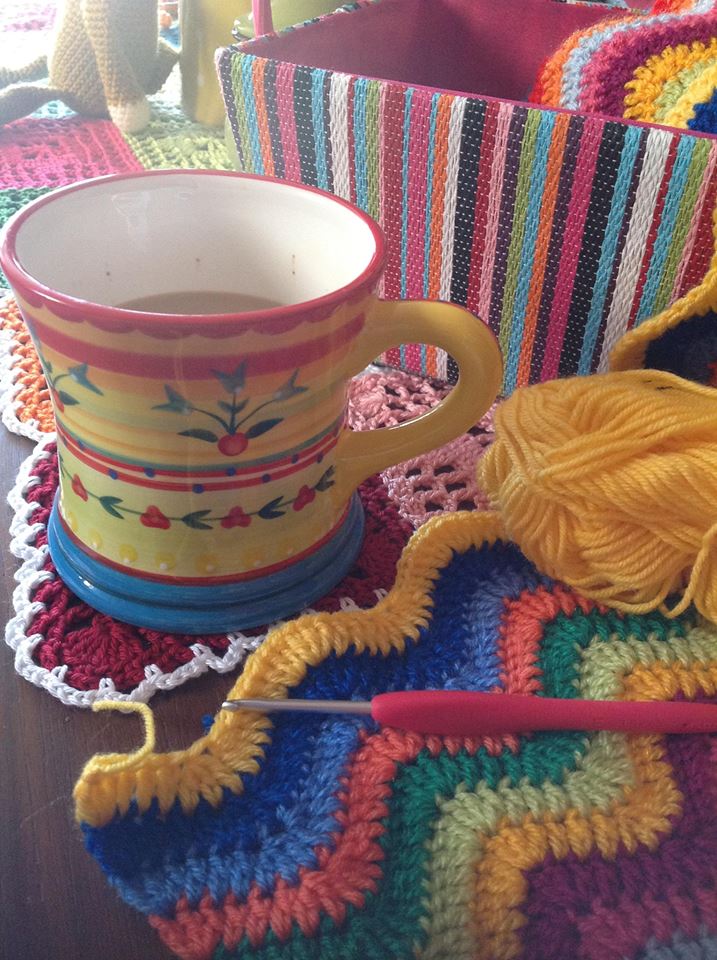 If you are a follower of my facebook page you already saw this pic above 🙂
I started this project with a thinner yarn than my usual Nako one. It is Mirage a 100% acrylic yarn which I crochet with a 3.5mm hook…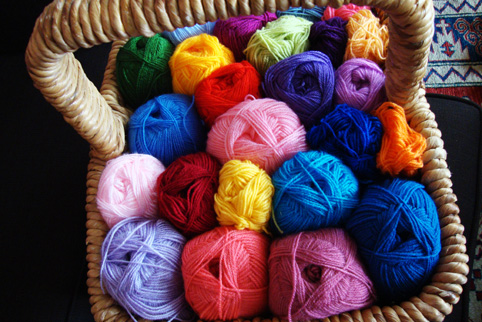 I really want to get rid of my old stash of this yarn so I can buy some new colours in october…
So I began this ripple…a very big one…each row with a different colour…
The pattern is here if you wish to make one too 😉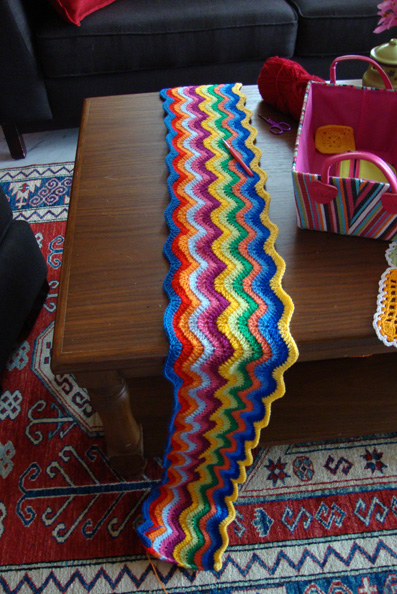 Each row is taking me half an hour to finish and I am a really fast crocheter 😉
So 30 minutes for only a row 🙂 That's why I'm calling it crazy ripple because it will make me crazy at the end I know…but I can't help myself and I am totally addicted right now 😀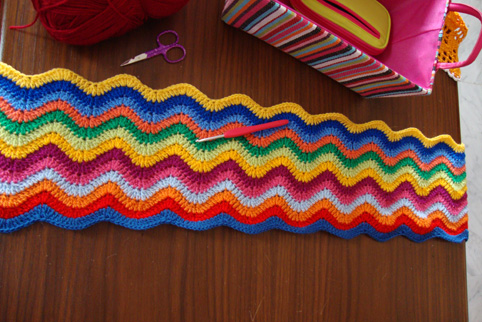 I am loving so much the colors…
and I know that when it will become bigger it will be winter and cold days here and it will be the perfect project to crochet on cold evenings 🙂 (Can't wait!)
So, my lovelies, that was the beginning of the crazy ripple project I started on August8…
Now I've added some more rows… and I can exactly tell how many hours I crocheted already 🙂 hahaha
Of course, I will have to crochet another bedspread for the second bed of my girl's bedroom…another one with the same colors…
I will think about that second one later 🙂 One crazy project at a time 🙂
I'm wishing you now a crazy happy week!
Stay cool and happy!
Kisses
Sucrette