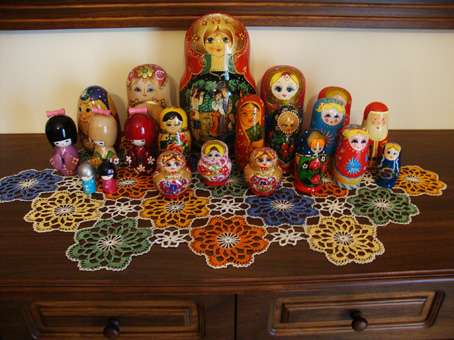 Hellooooo!
This post today is a special post for Jill and Laura who asked to see the babies of the big Russian doll (the biggest one in the middle of the pic above) of my previous post. Actually there is 19 little babies inside this doll and not 29…sorry about that mistake 🙁 It was long ago since I opened for the last time this doll and I wasn't sure about the exact number…
So? Are you ready? OKkkkkkk! Let's open iiiiiiiiiiiiiit!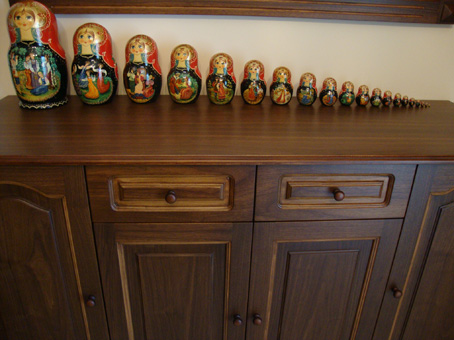 This doll is special because it is hand painted by a true artist and you'll see when you'll look at the pics the details of every doll even the smallest ones …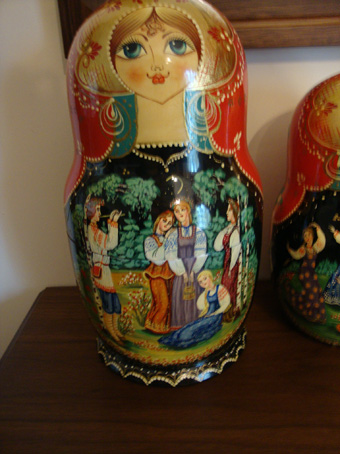 The biggest one (the mummy 🙂 ) is 30cm tall and she's really beautiful with the smallest details hand painted on her …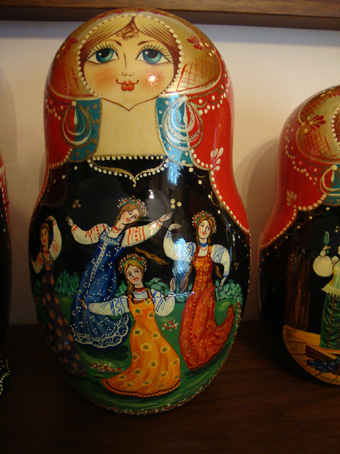 and so are the 19 babies…Each one is special and has a different hand painted scene … Maybe it is a story and each doll is a different chapter of it 🙂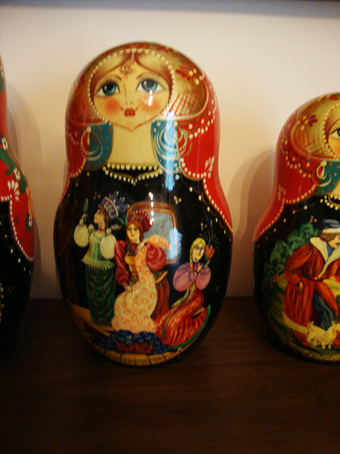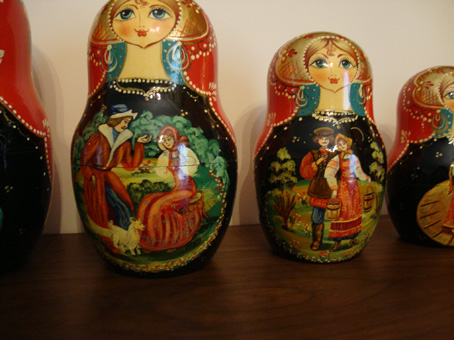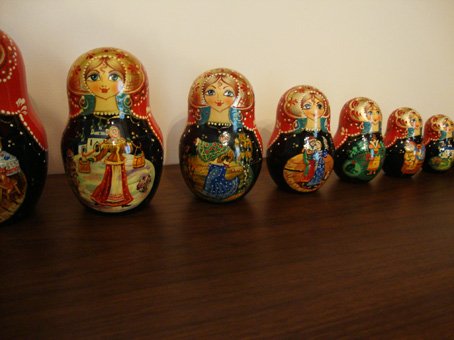 and these are the smallest ones 🙂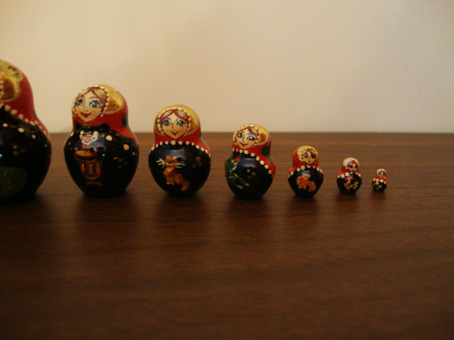 Look at number 20 … the smallest smallest one…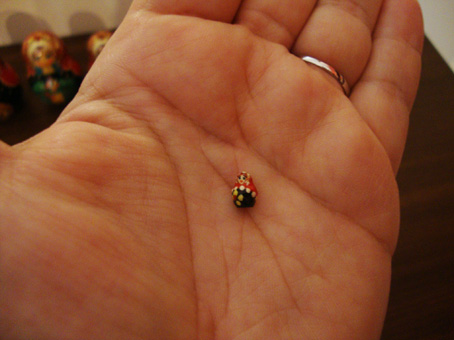 Isn't it amazing??!!! It is actually a little bigger than a grain of rice but has its own face and hand painted details!!! I took several pics of it but this is the only one that wasn't blur 🙂 It is sooo difficult sometimes to take decent pics of smallest objects like this one !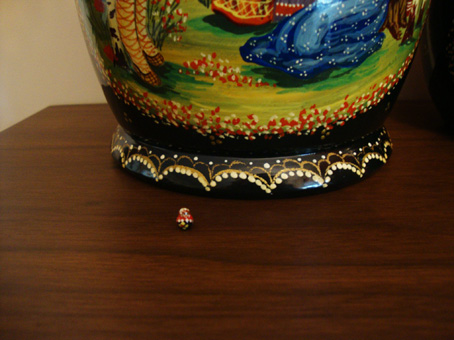 Look at it next to its mother 🙂 I like the contrast between the sizes of these dolls! It is really amazing !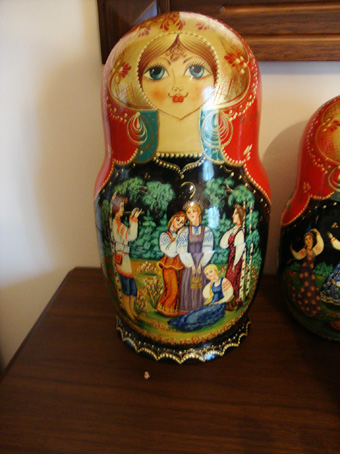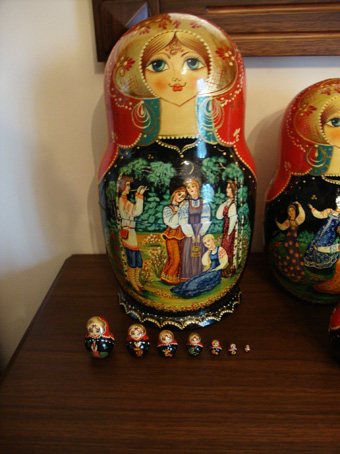 That's all my friend!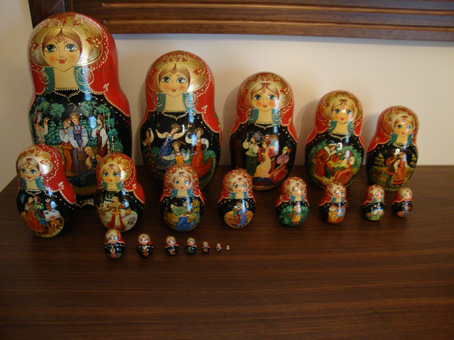 I hope you enjoyed this post!
Thank you so much for visiting!
I wish you a super wonderful week 🙂
Sucrette