Hello my friend,
I finished yesterday a new baby blanket: the box of sweets blanket.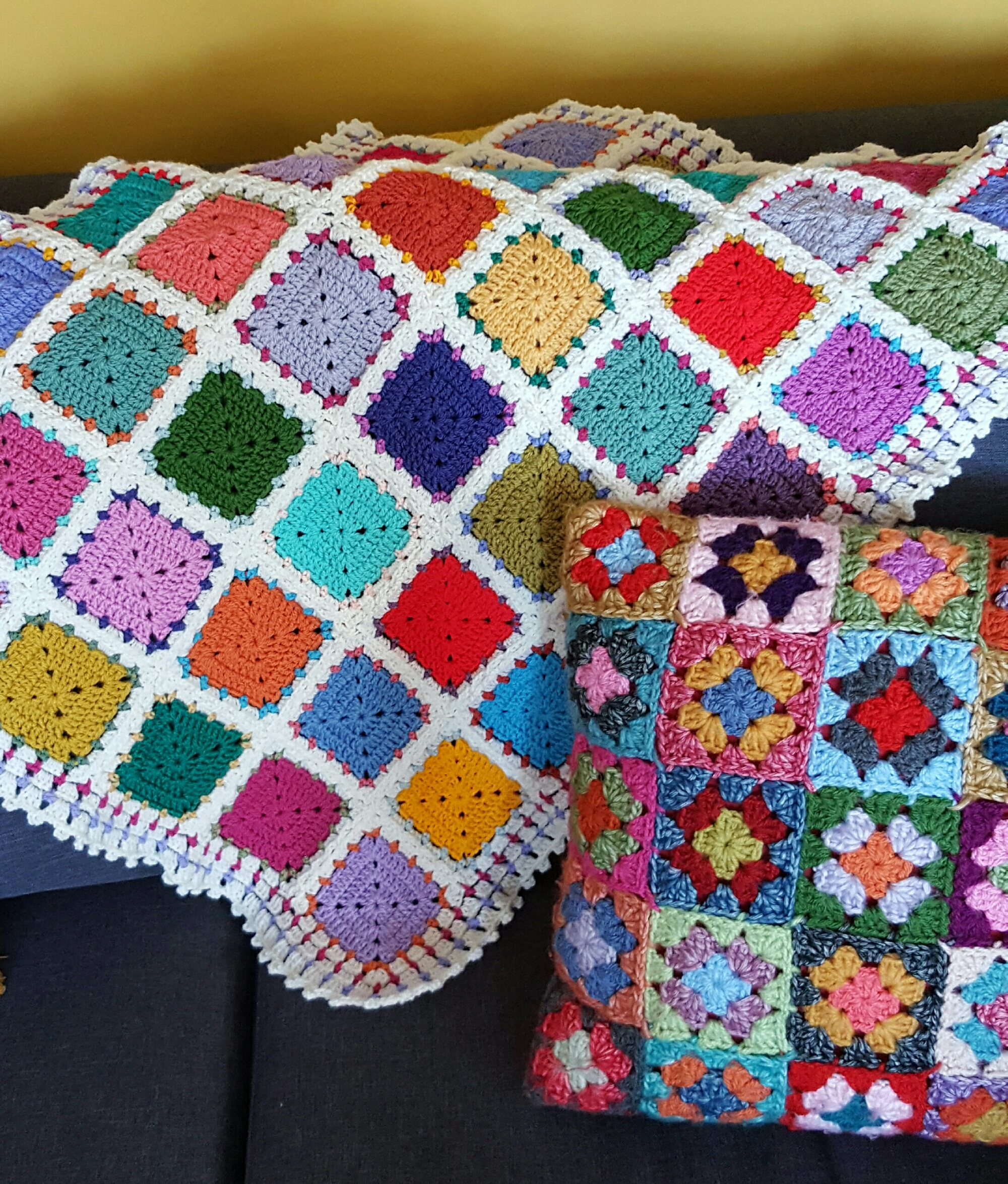 This blanket is for a baby girl due in February ?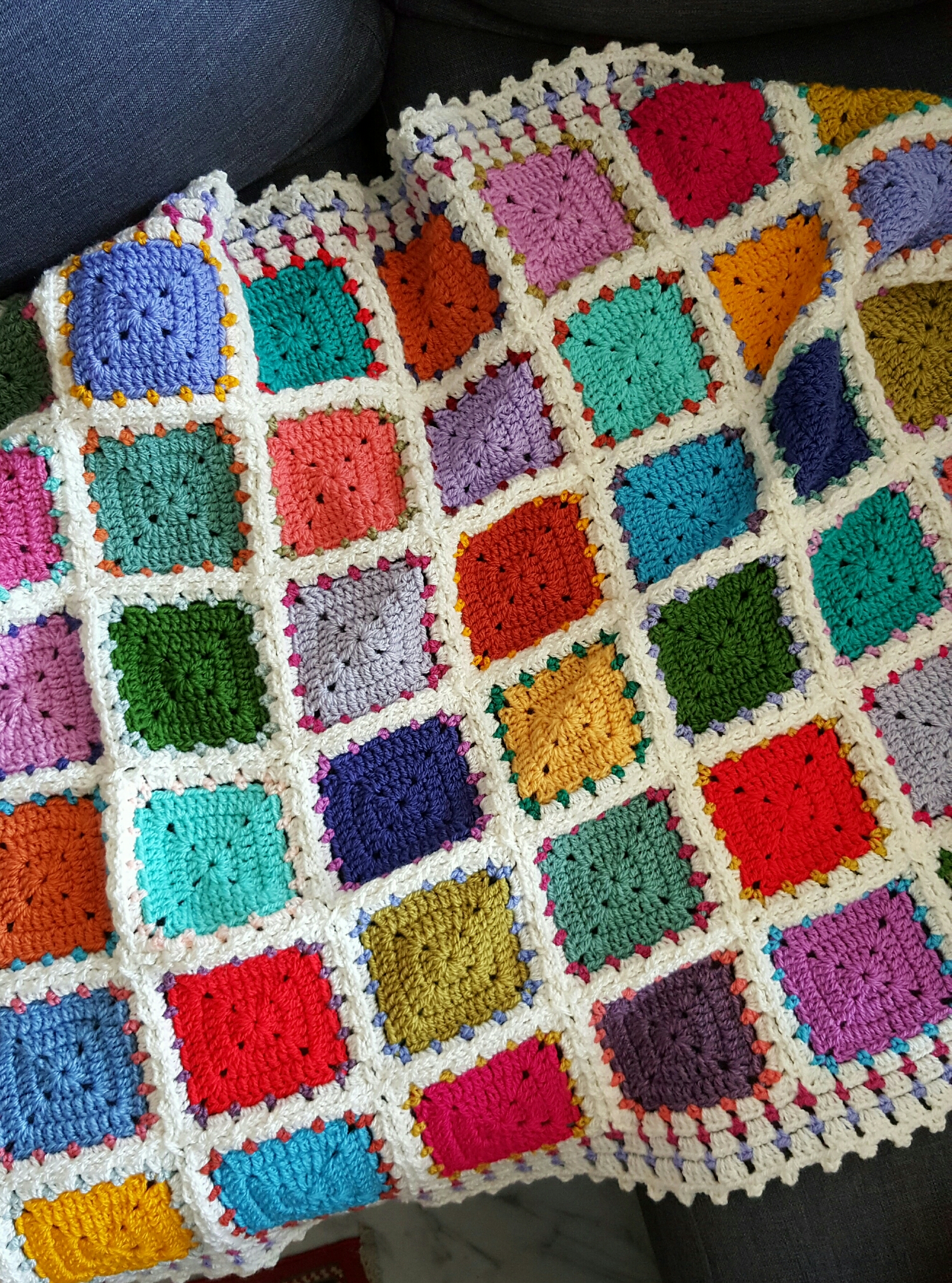 I love how simple the design is and yet so effective.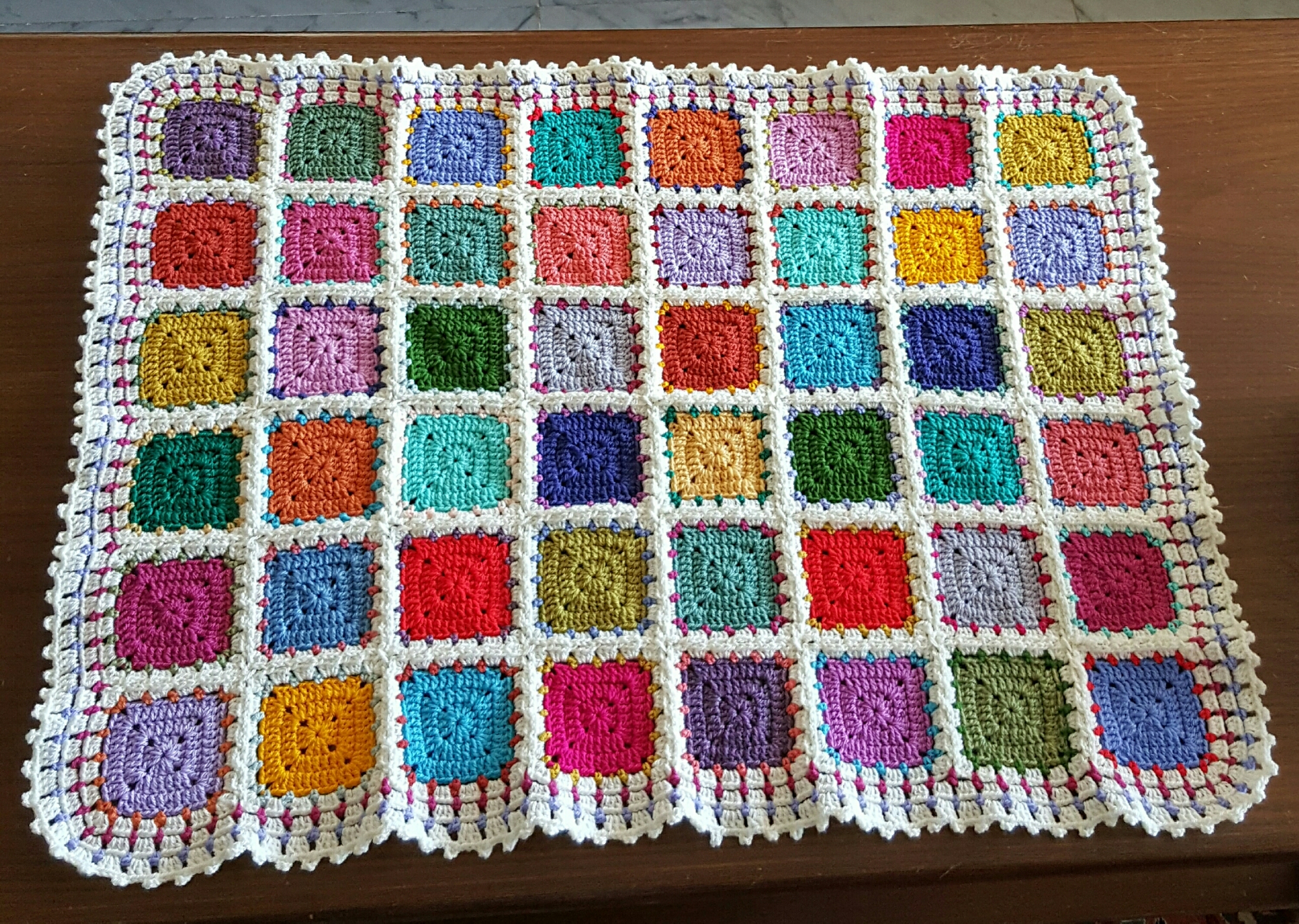 I love the colors and the little colorful bits of round4 in each square.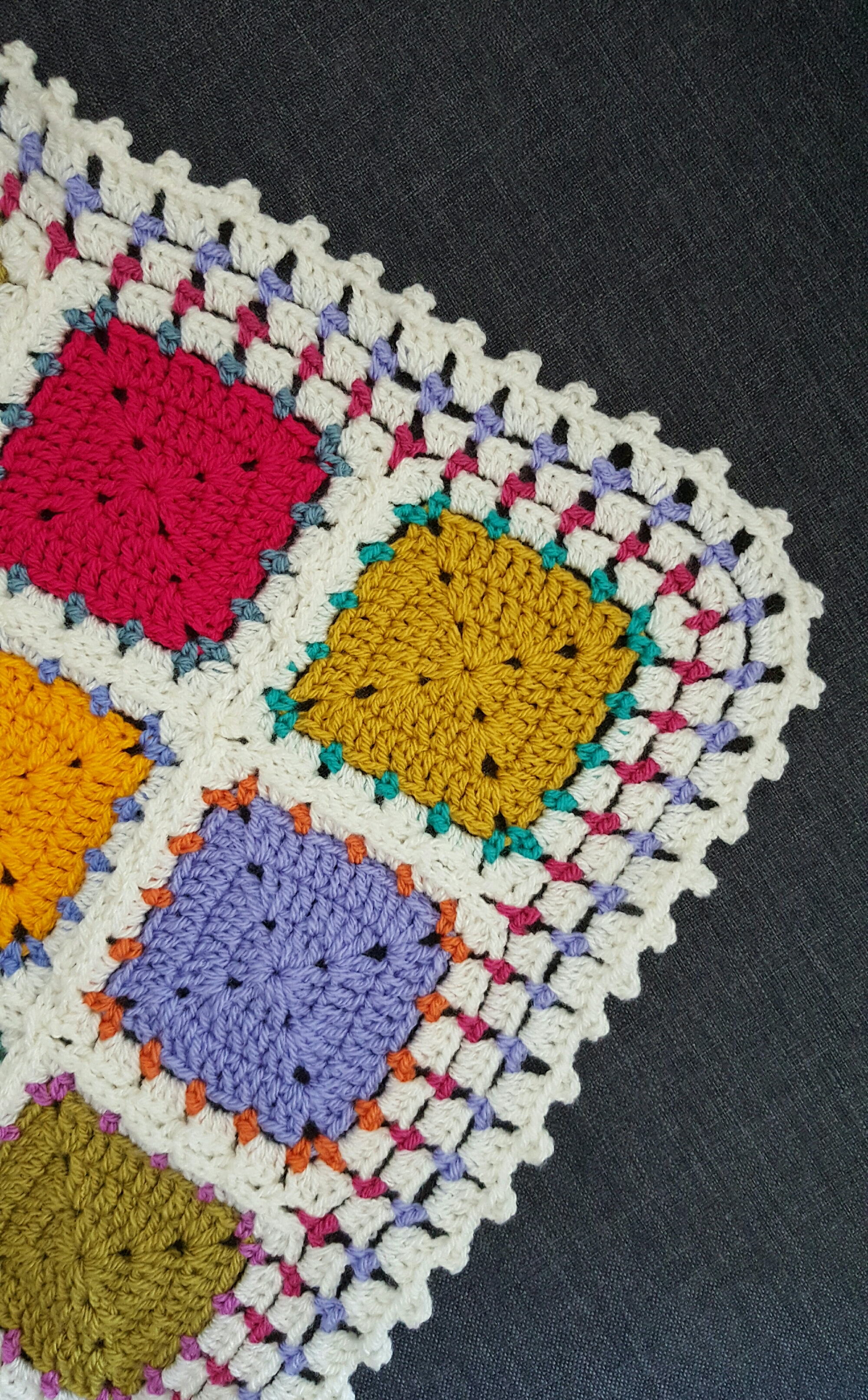 I love the edging and the little picots.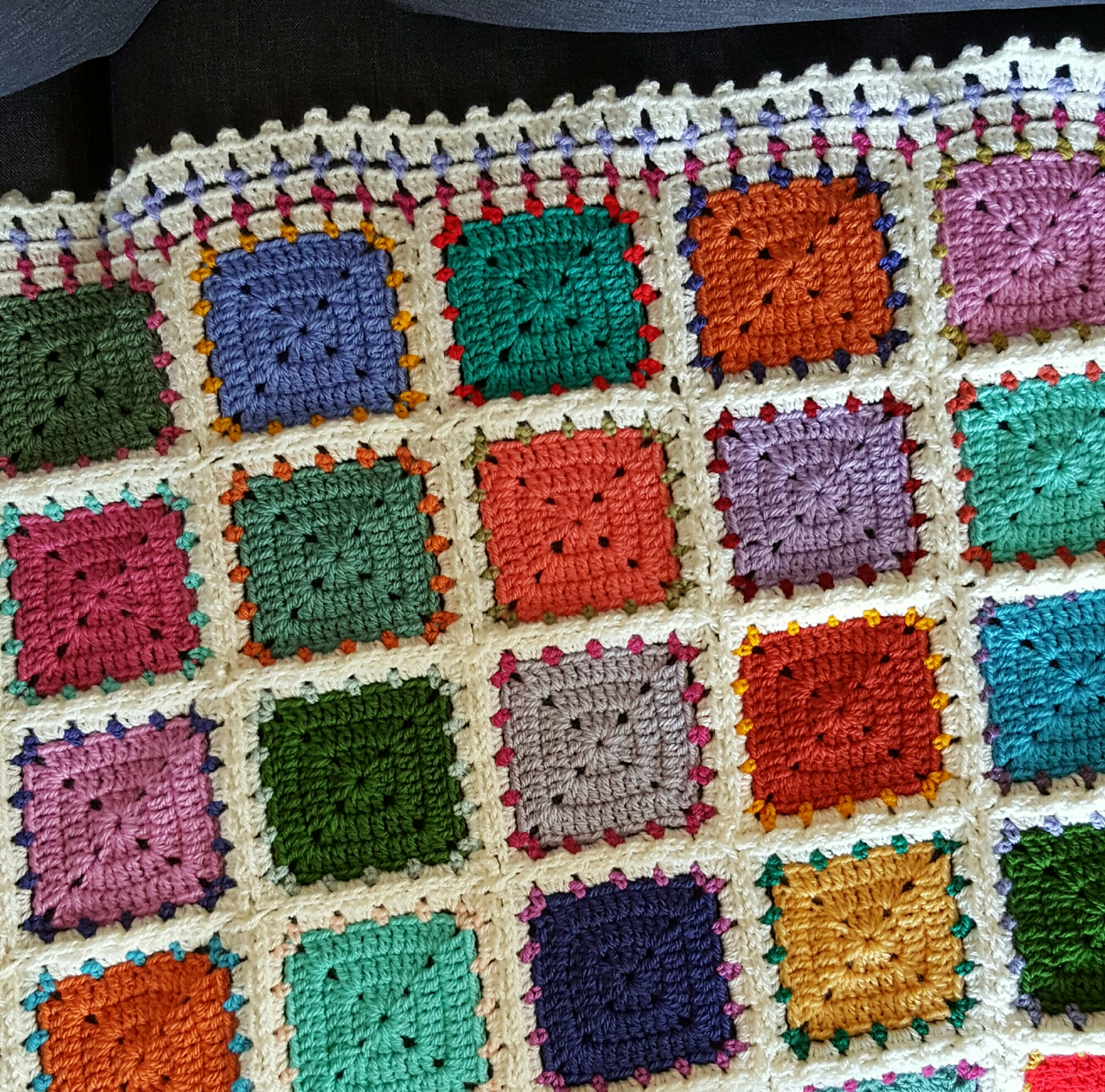 It is crocheted with stylecraft special DK and a 3.5mm hook.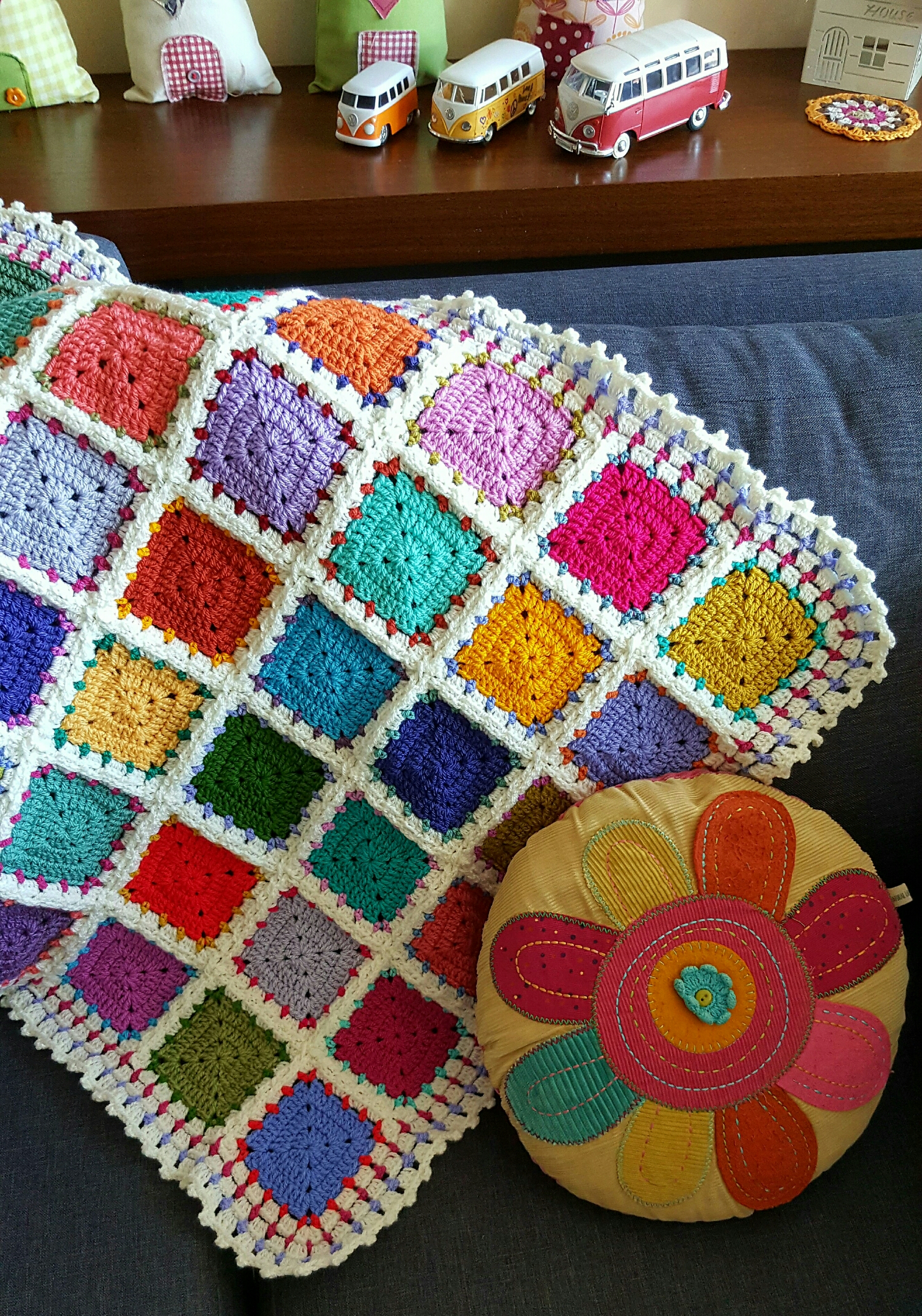 I hope it will be well cherished by both the baby and her mom for many years to come ?
Wishing you a beautiful weekend!
Sucrette