Good morning lovelies
I am sure you already guessed. The bedspread is done! Houraaayyyy! Tadaaaaa 🙂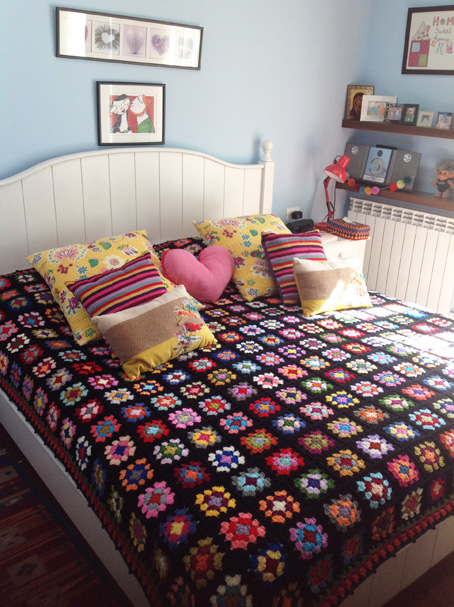 I am dancing with joy around it 🙂 feeling proud 🙂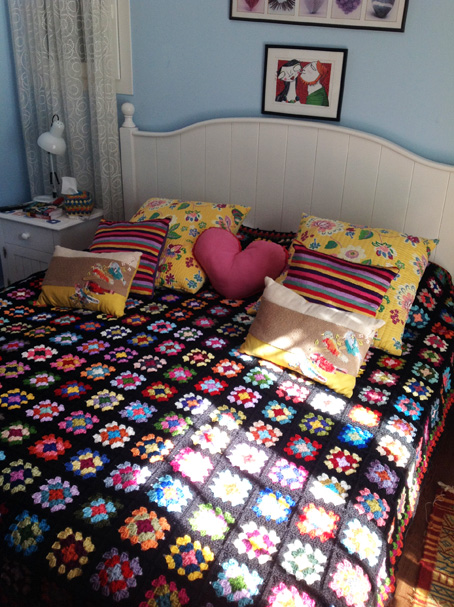 My labor of love is finally done and I looooooove it from the bottom of my heart 🙂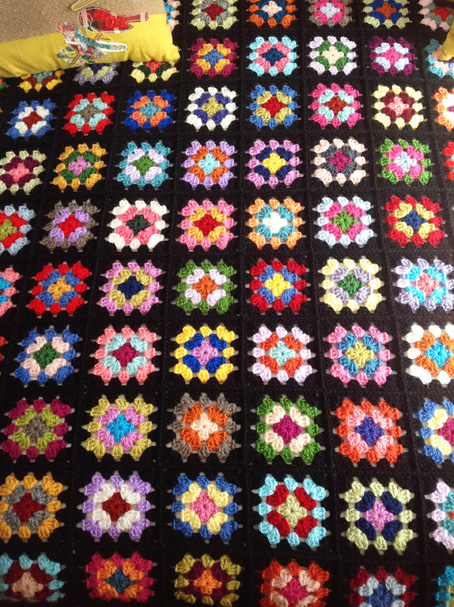 324 (18 x 18) granny squares crocheted with love… 3 colorful rounds and a black fourth round each 🙂 Joined with rows of sc in black 🙂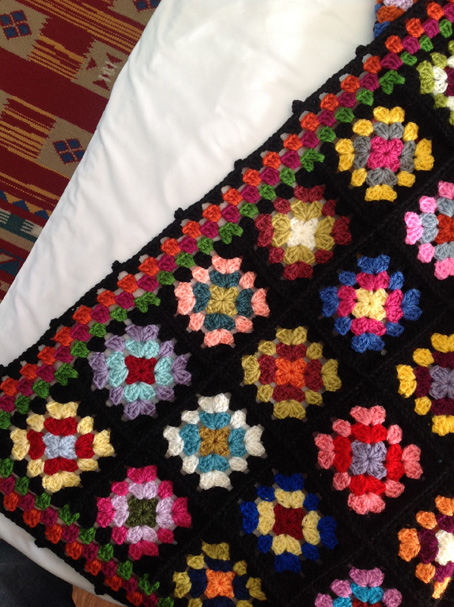 This bedspread was crocheted with Nako Vizon a 100% acrylic aran yarn and a 4.5mm hook. I used 12 x 100g of the black yarn and leftovers colored yarn (I really don't know how many balls)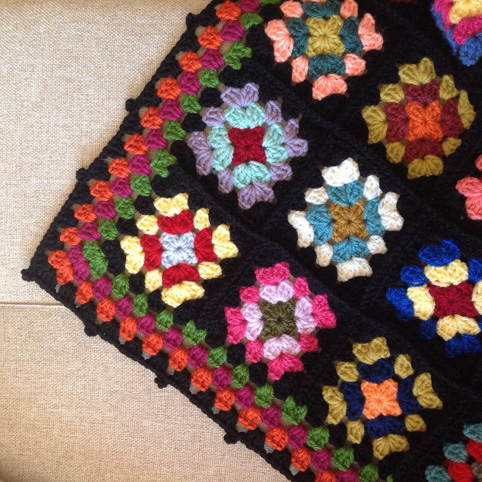 I used a granny simple edging of 3 colored rounds (green, purple and dark orange) followed by a round in black with picots ( 1picot = 4ch and 1sc in the first chain ). A very simple edging but I loooove it.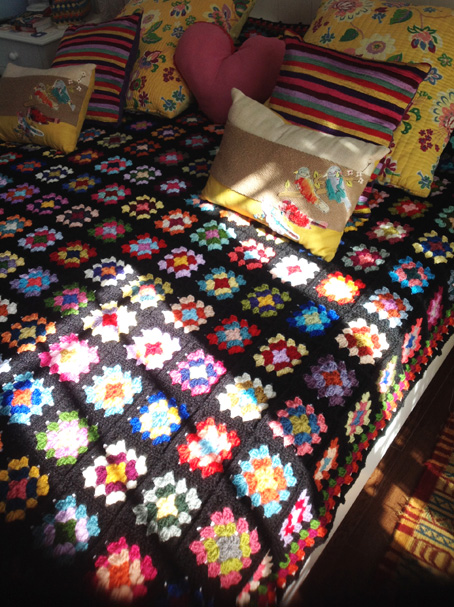 You can find the pattern of each square HERE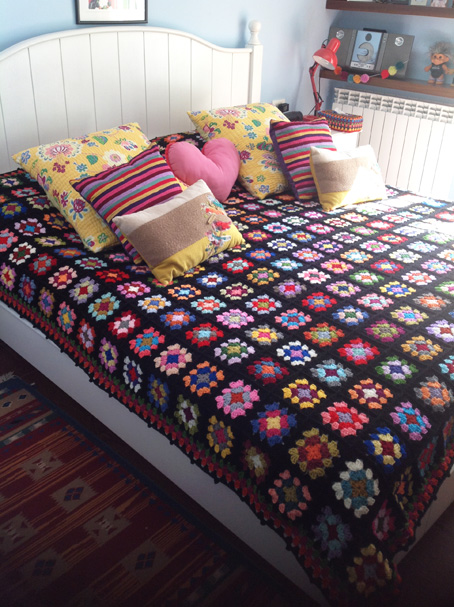 Sorry for all the pics 🙂 but I am sooo happy I have to share with you 🙂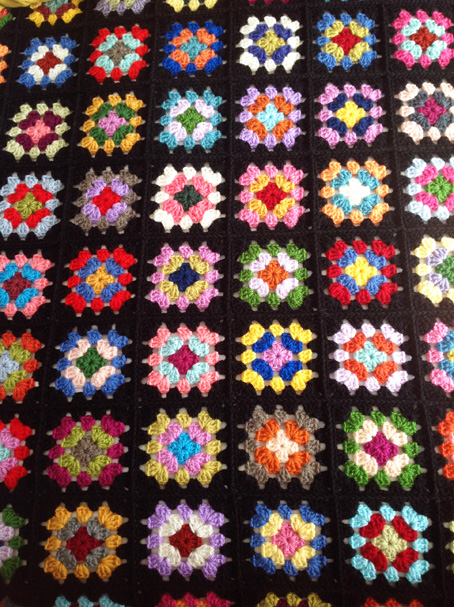 Hope you love it as much as I do 🙂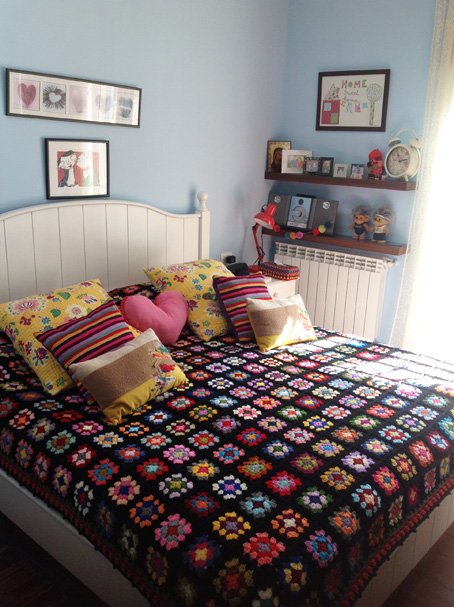 Wishing you a beautiful weekend!
Sucrette