Hello hello hello!
Time to pick up the two winners of the giveawayx2!
Are you reaaaady? Tadaaaaaaaaaaa!
The first winner is: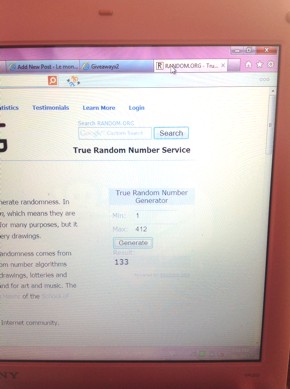 Number 133! And it is: Carolyn Geoffrey!! Congrats dear Carolyn 🙂
Carolyn which is comment number133 wrote:
Good morning, Angie…
Yes, it's still morning in my part of the world (Texas).  And HAPPY VALENTINE'S DAY to you!!  And to your sweet children.
Hon, it's not important to me whether or not I win.  I just want to let you know how much I enjoy your blog and I so appreciate you letting all 2008 of us have a peek into your warm and wonderful life.  Your girls are beautiful and Baby Joe is a delight!!
I enjoy all the crochet patterns you have shared with us, and thank you very much for being so generous.
Have a very good day, my dear internet friend

Carolyn Geoffrey
Dear Carolyn, I hope you will enjoy your gift which is package1: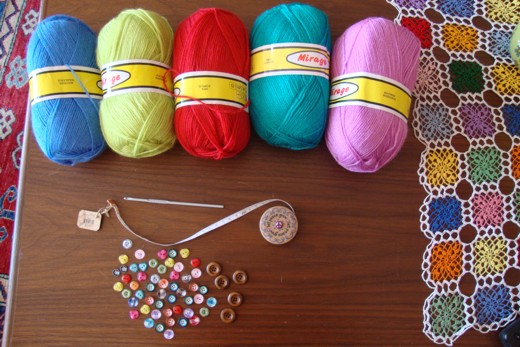 And the second winner is……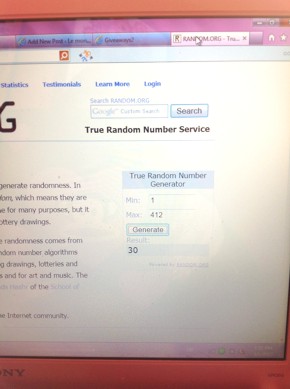 Number 30!! which is: Jutta! Congrats Jutta you are winner number2!!!
Jutta which is comment number30 wrote:
Well, Angie, you are and will be my inspiration! Congratulation for your success!!! Lots of Love from Germany
Jutta
Jutta, I hope you will enjoy your gift which is: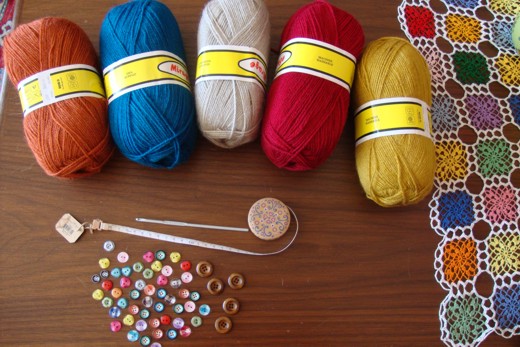 Congratulations for both Carolyn and Jutta! I hope you will enjoy your gifts 🙂
Thank you! Thank you all for participating in my giveaway!
I really hope I could pick up all the 412 names and make you all winners …
Have a wonderful weekend my friend!
Sucrette
P.S: Dear Carolyn and Jutta…please e-mail me your adress at sucrette@lemondedesucrette.com so I can post your gifts as soon as I can!