I've been working lately on something new… a harlequin blanket (or diamonds blanket) but I must warn you it is totally addictive…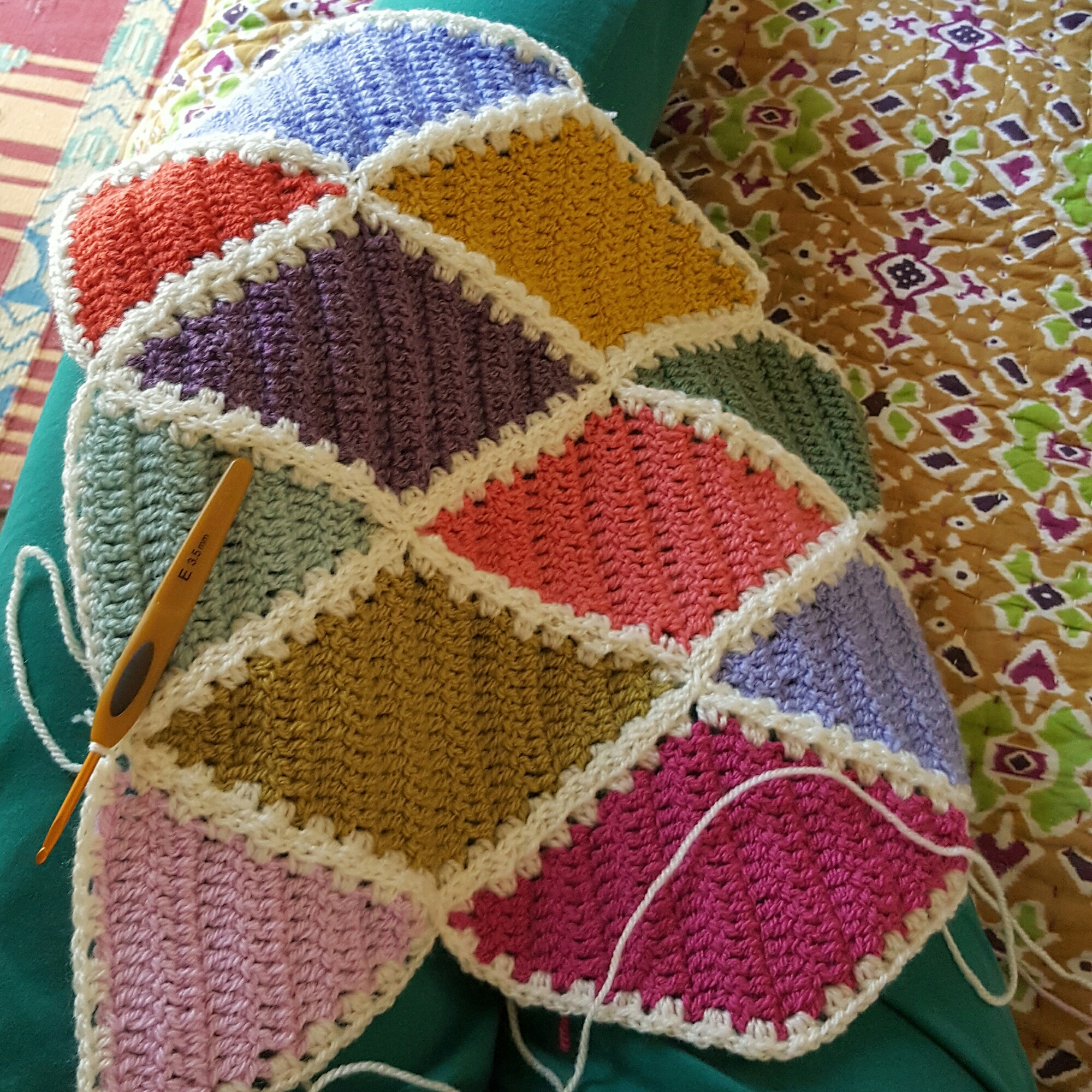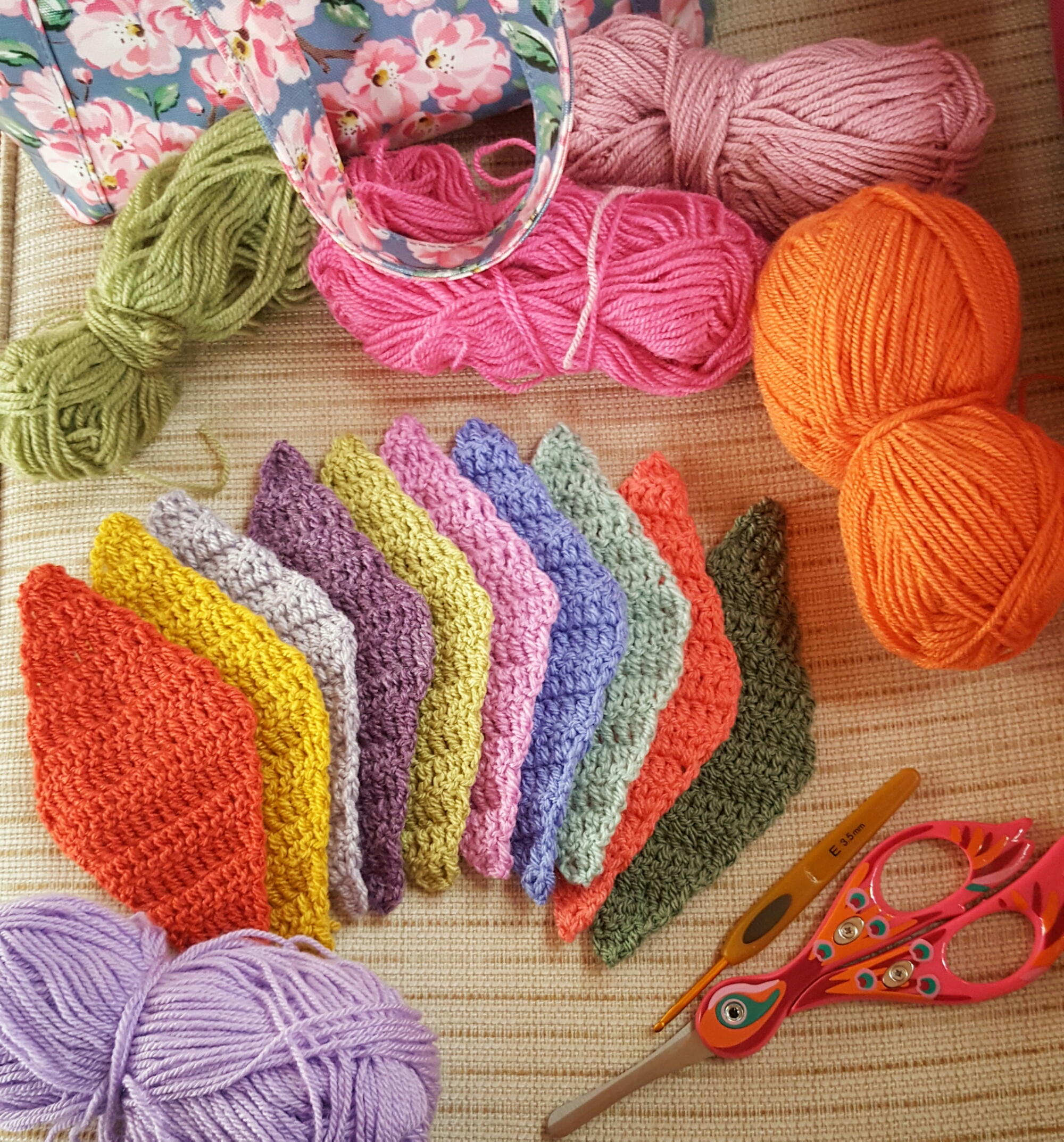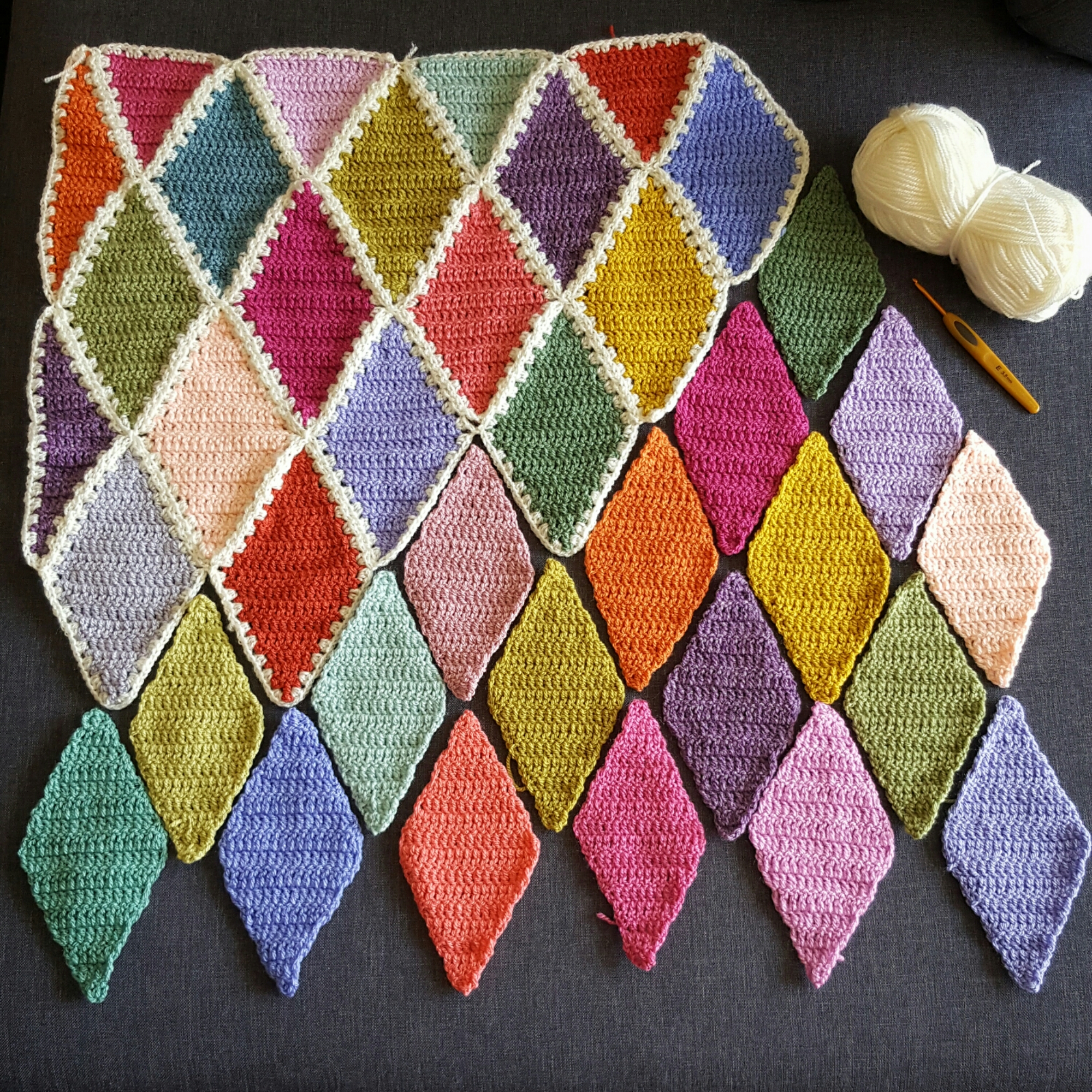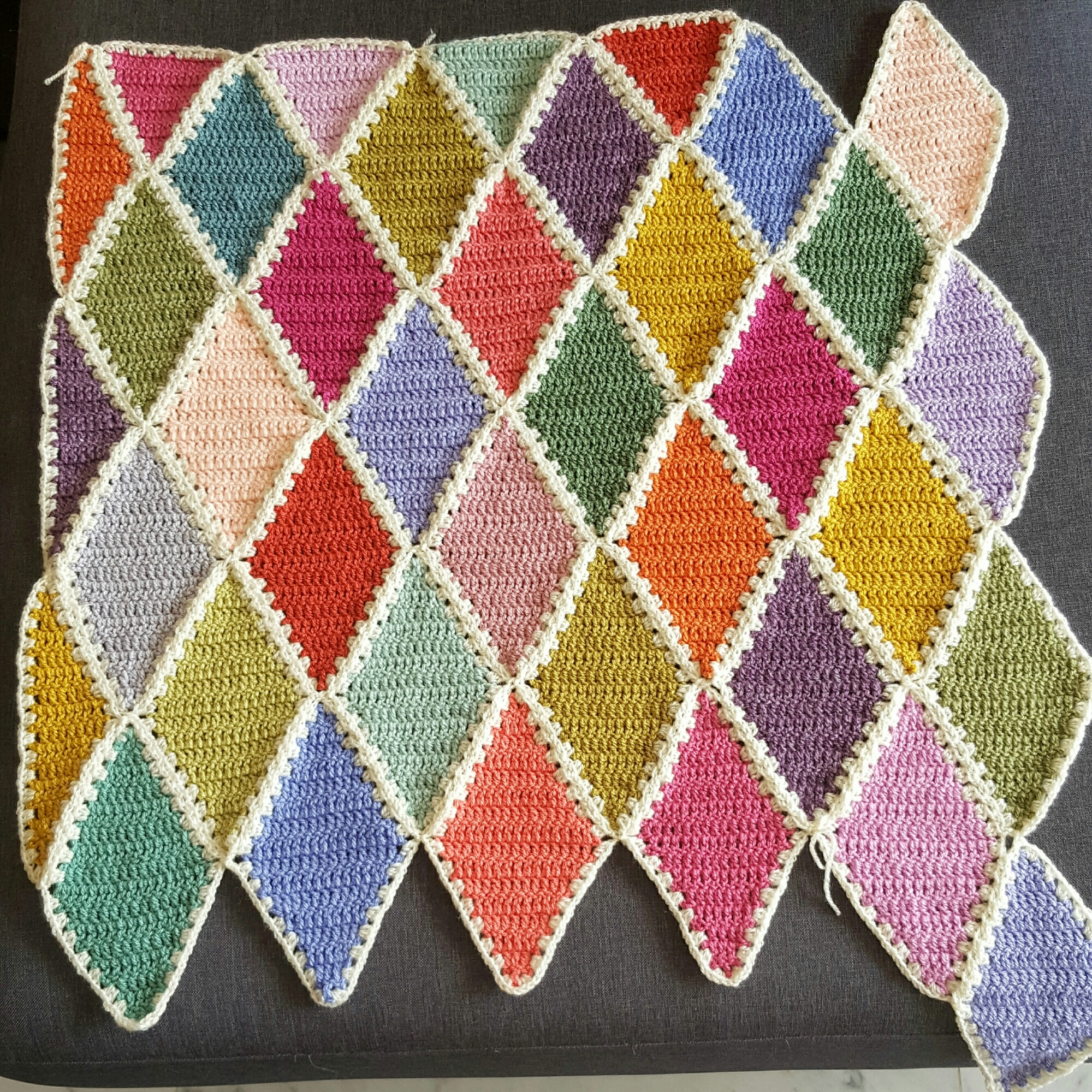 This blanket is for my cousin's baby girl due in December ? I hope she will like it!
You can find how to crochet the losanges and join them HERE.
I am crocheting it with a 3.5mm hook and Stylecraft life dk and Stylecraft special dk yarn ?
The blanket is not done yet… I am waiting for a yarn delivery cause I run out of some of the main colors… my fingers are itching to finish it… so I can start another one ?
Wishing you a beautiful Saturday
Kisses
Sucrette