Good morniiiiiiing!
The first project for number3 is done 🙂 ! Hourray! and I love it! It is so easy and quick to finish a baby blanket that you become addicted and you want to crochet more and more! It is a really fun experience and you feel very happy to finish so quickly a project 🙂
Some pics of the joyful ripple for you my friend to enjoy …
Here it is: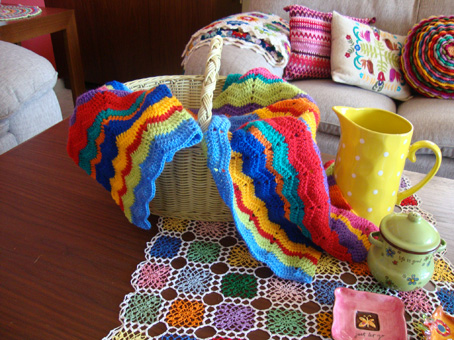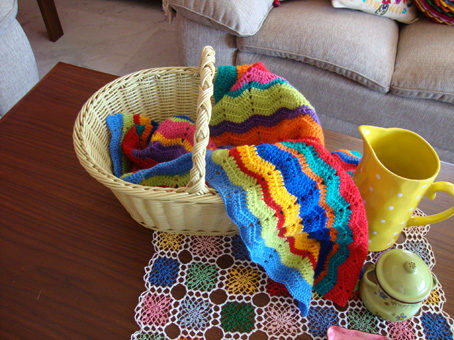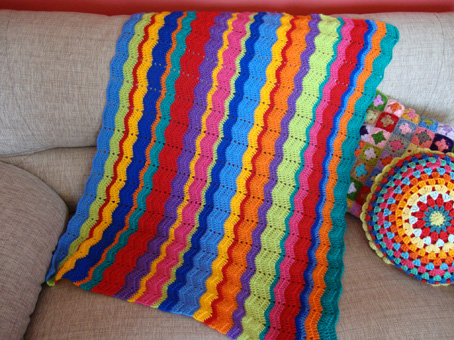 The yarn is called "Mirage" and it is a 100% acrylic yarn crocheted with a 3mm hook… I really love this yarn…very soft (perfect for babies) with super colors …it is very similar to the Stylecraft special DK but a little thinner and the quality is better wash after wash…
I buy this yarn form a local shop here in Beirut …don't know if they have an online shop…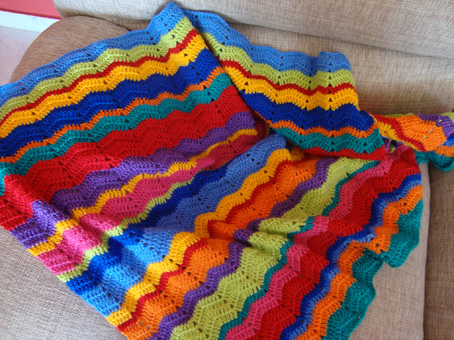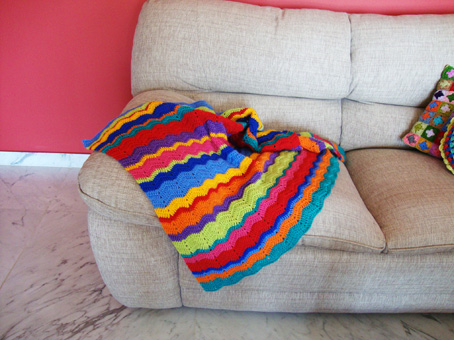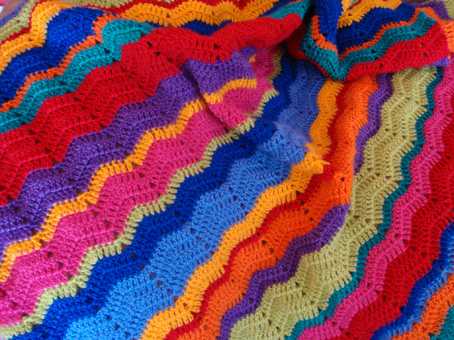 The pattern of this ripple can be found HERE. It is a very easy to follow pattern and I love how it turns out 🙂
I did not make a border for this blanket as I prefered to leave it as it is and have the "waves" from two sides …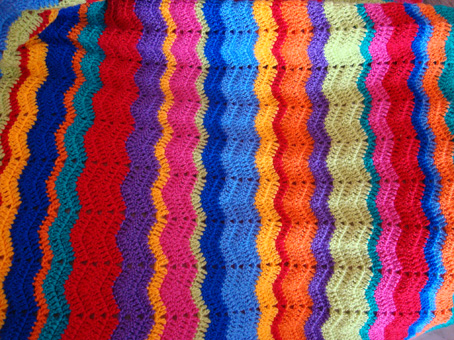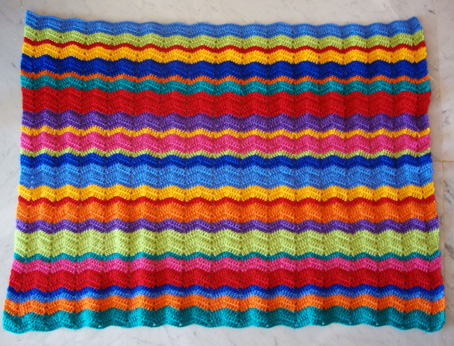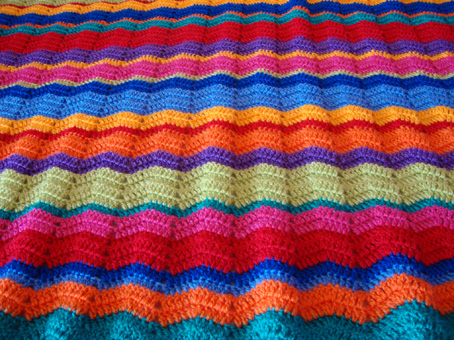 I am now on my week 17 of pregnancy… don't know yet if it is a boy or a girl…will know maybe on the 7th of May (on my birthday) 🙂 as I have an "echo" (do we say echo in English?) and will let you know too 😉 of course 😉
I am not feeling until now any baby kicks …I am sooooo waiting for them 🙂 It is one of the best things about pregnancy…to feel your baby living inside of you…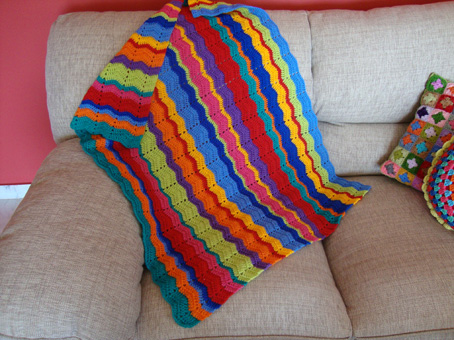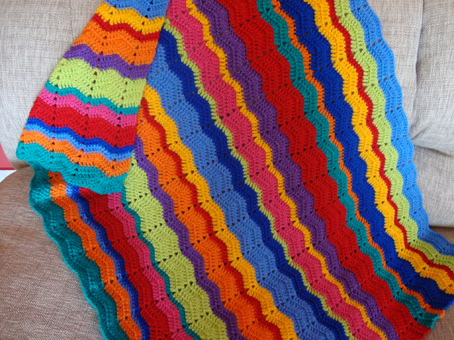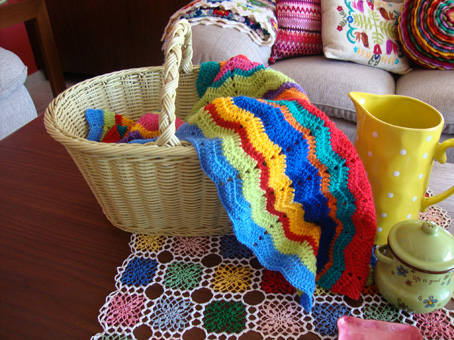 So, my lovelies, that was the first finished project for little baby 🙂 The joyful ripple goes well for both baby boy or girl 🙂 Can't wait to know if he is a he or she 🙂
I feel that I am on a little cloud of happiness 🙂 flying with birds high on the sky and I have all the time that idiot smile on my face 🙂
I wish to you too a very happy week  and an eternal smile on your face 🙂 Life is good!
Big kisses!
Sucrette