Hello sweeties,
I'm totally addicted these days to my baby's ripple. It is sooo soothing to work on it…so simple and soo relaxing…
I'm really enjoying it…
This is what I'm up to so far … (I've already added more rows after I took these pics 😉 )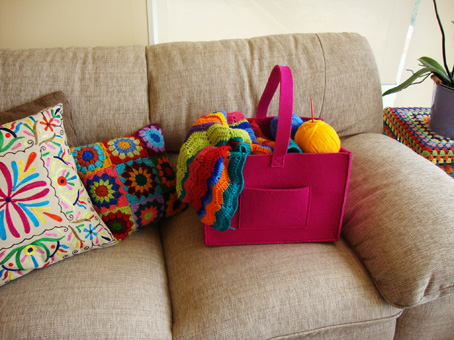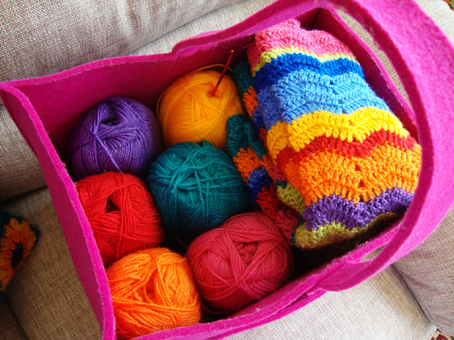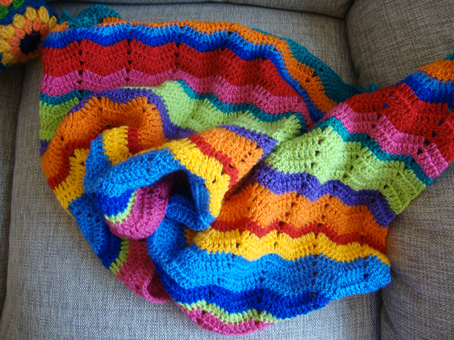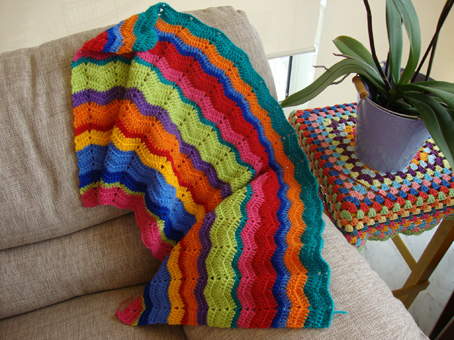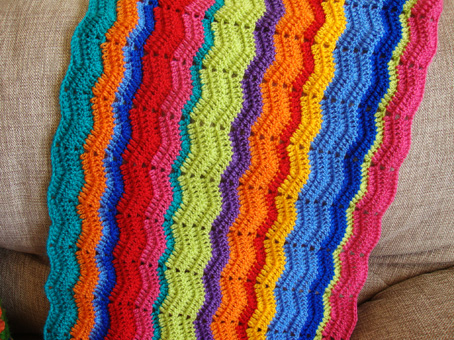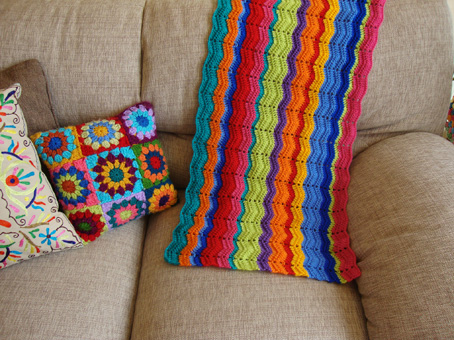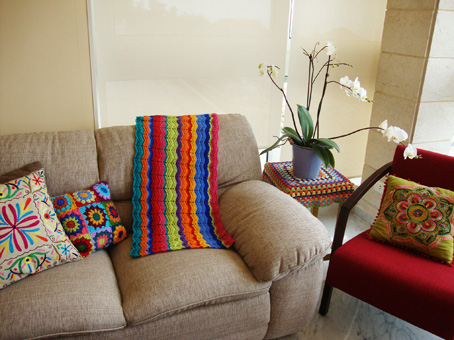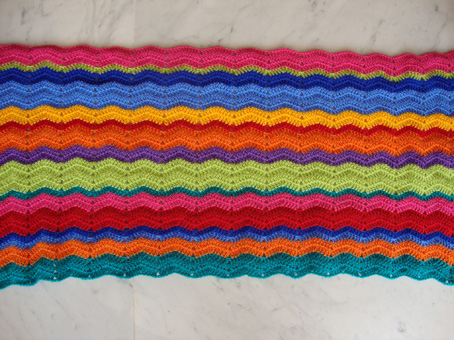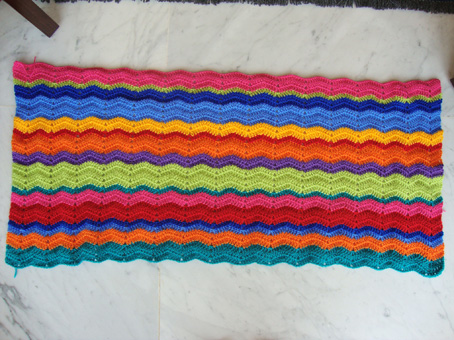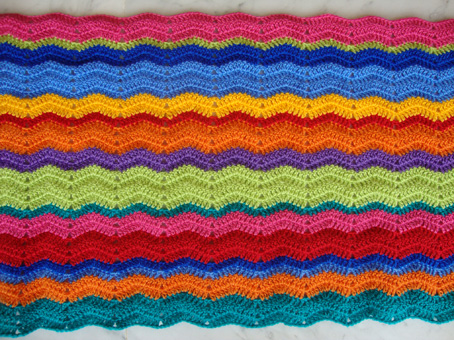 I'm in love with those colors 🙂
Don't you think they are yummy?
Have to leave you now…I've got a full day today 🙂
Big big kisses and hugs !
Sucrette
P.S: You can find the pattern of this blanket HERE!