Good morning sweeties,
How are you?
As you guessed from the title of this post, I've began a ripple blanket for my baby…Yes, babies do need blankets, don't they? and I'm ready to make some for the little one I'm expecting…The first blanket will be a ripple…We'll see for the others 😉
I'm loving this ripple more than anything I've made before (but this is always the case for every project) and I'm loving working on it…
Let's see some pics…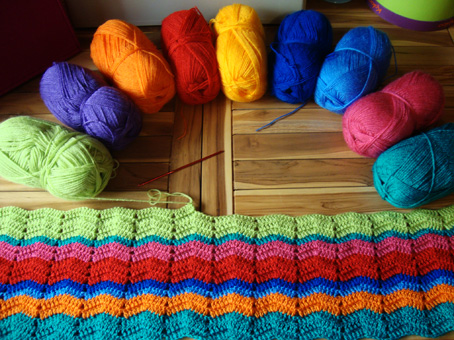 Do you remember the yarn I've shown you HERE?
Well…this is it 🙂 The yarn is called Mirage. It is a 100% acrylic yarn…very soft and a pure pleasure to work with…The yarn is thin (crocheted with a 3mm crochet hook) and perfect for babies stuff…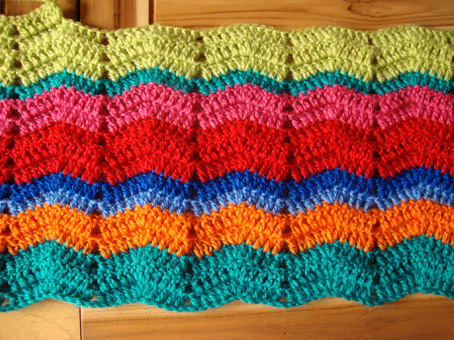 This kind of thin yarn is kind of new to me as I'm used now to work with my nako and a 4.5mm hook…but it is ok…and I have difficulties putting down my joyful ripple to work on other projects 🙂 I am now totally addicted to it!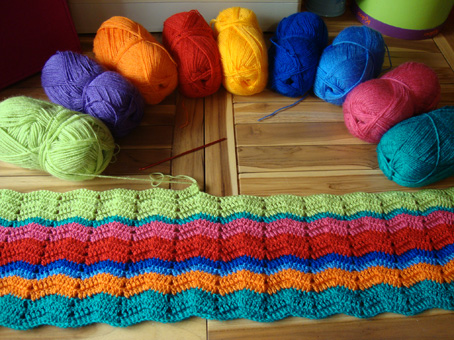 The colors are bold and bright. I love these colors for babies and I prefere them to the pastels ones… don't know why…I don't like to use a light blue for boys and a light pink for girls…I love bright and sunshiny colors for both 🙂 perfect against the mother's baby blues 😉
I don't know yet if I'm expecting a boy or a girl but this kind of colorful project is good for both…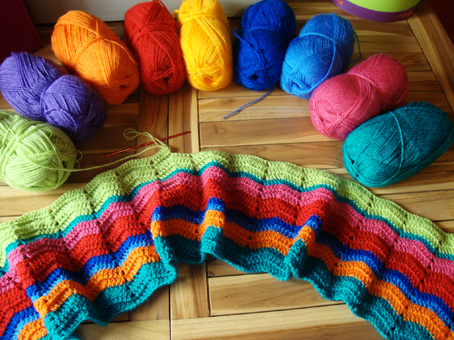 The pattern I'm using is very simple and soooo soothing and relaxing to work on…I think it is my favorite pattern.
You can find it HERE!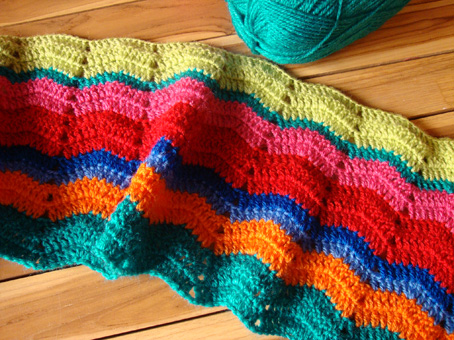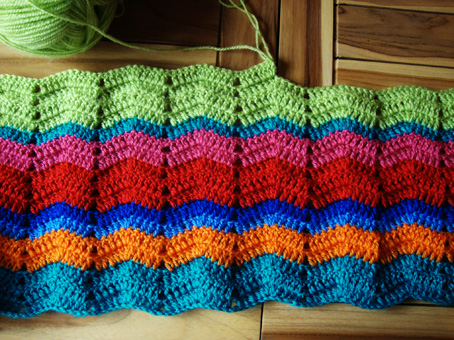 I've began with a 180 chain (16×11 +4). Your beginning chain must be a multiple of 11 + 4 in this pattern…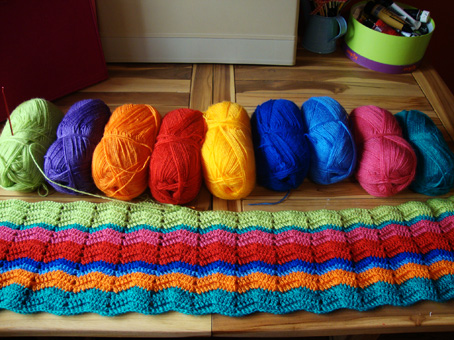 I've made more and more progress since I took these pics…and it is turing out very nice I must confess…will show you very soon 🙂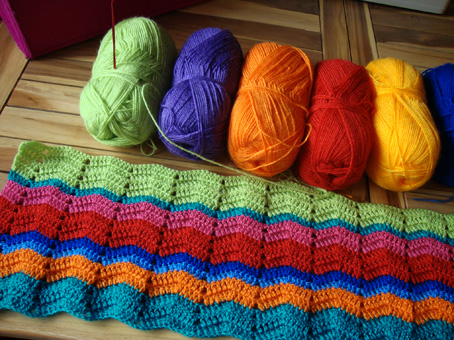 Have to go now… I'm taking the girls today to the hairdresser for a spring cut 🙂
Thank you so much for your visit,
Have a beautiful day!
Sucrette