Gooooood morning my friend!
I am super duper happy today to show you the rocking chair and its before and after…
I know that many of you suggested that I leave it in its original color … sorry 🙁 I couldn't …as I did not like at all its sad grey color… I had to transform it so every time I look at it I have a smiley idiot face 🙂 hahaha
I loved every suggestion you left for me… and after the original post I was a little bit confused between all these wonderful ideas: red, yellow, beige, blue, green, orange woooow! Wish I could have it in a different color each day…but I had to make a choice and here it was…
Are you readyyyyyyyy?
Before: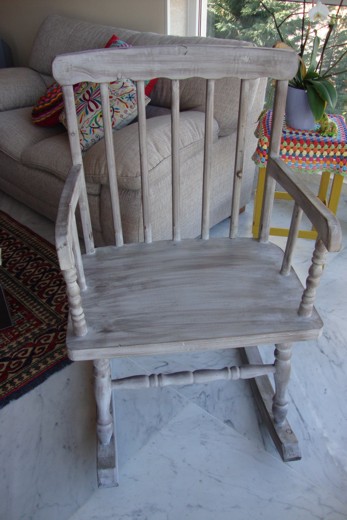 After: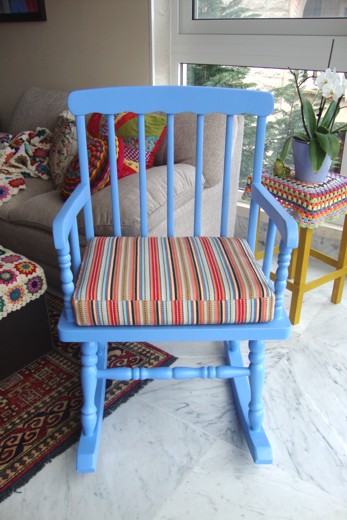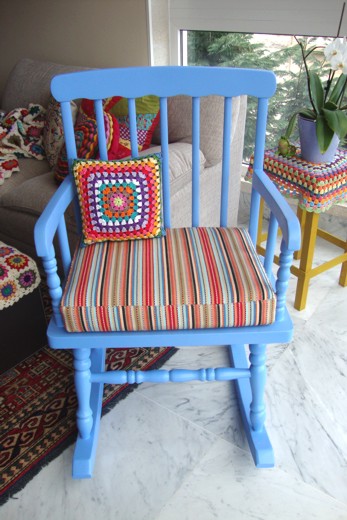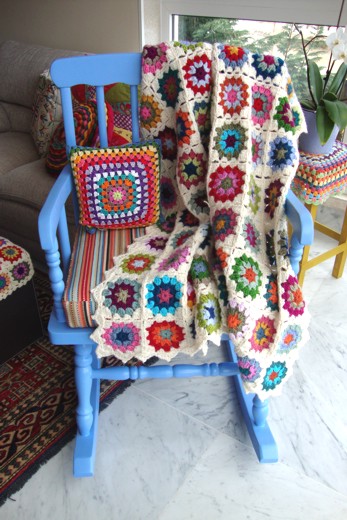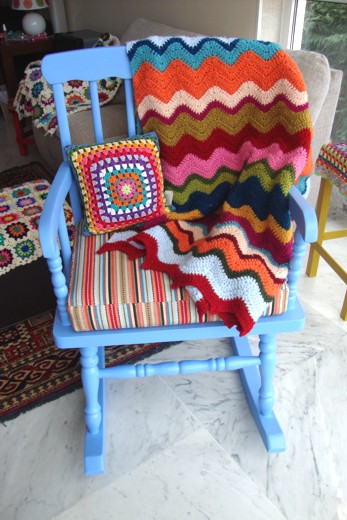 Yes, a blue lavender…the pics don't show the color as it is "live"…The real color is a little bit more "purple" if you see what I mean…
This is the fabric I chose…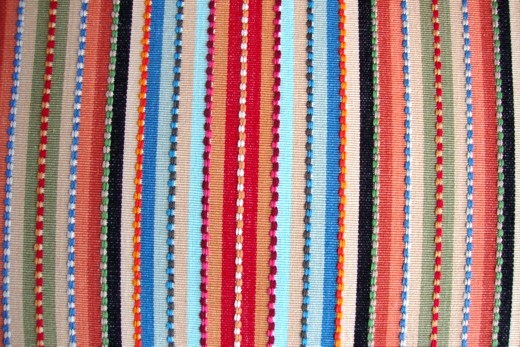 I am really really really so in love with my rocking chair as I keep changing the blanket and the pillow on it… and looking at it and smiling 🙂 yes, that idiot smile 😉
Two last pics for you…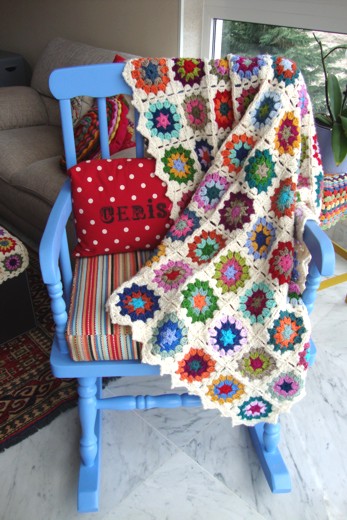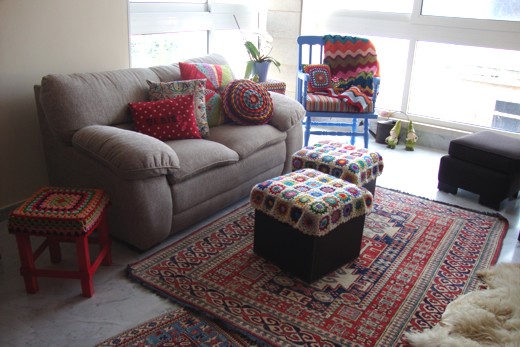 Excuse the pics…the light was too much strong this morning…but I could not resist taking the pics as soon as I woke up 🙂
Thank you dear friend for your visit today… I am always very happy to have you and to read your sweet and kind mails and comments 🙂
Have a lovely sunshiny day!
Sucrette
P.S: I am still preapring the cute little crocheted "thing"…hope to show it to you soon 😉