Good morning my lovely friends!
I learned to knit many years ago. I was around 11 years old. We were stuck in shelters during the civil war and my mother to distract us taught us how to crochet and to knit. I did not really liked it then. I prefered to play outside. But after many long years I felt in love with crochet again and now, three months ago with knitting ♥ It is my new addiction and I love to mix between crochet and knitting.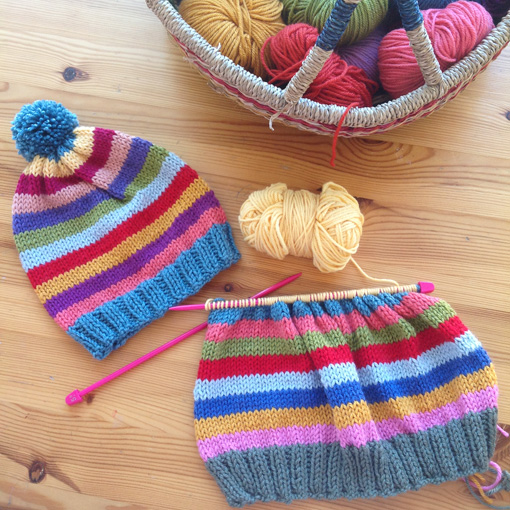 I learned lately with some youtube videos about simple knitting projects and tried out the simple beanie one and you can guess by seeing all these pics that I loved it. It is a french video and I can't seem to remember the source 🙁 I am very sorry. But I will try in this post to explain it to you a little bit. So simple you will be amazed by the result once done.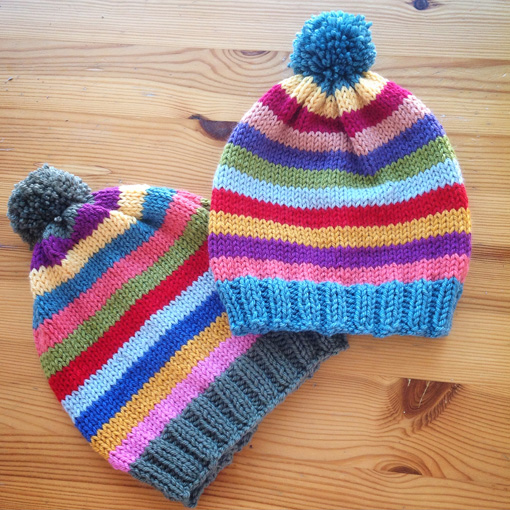 It is really easy to do. No increases and decreases 🙂 And after many trials I came out with the perfect number of stitches to begin with for every age of my children 😉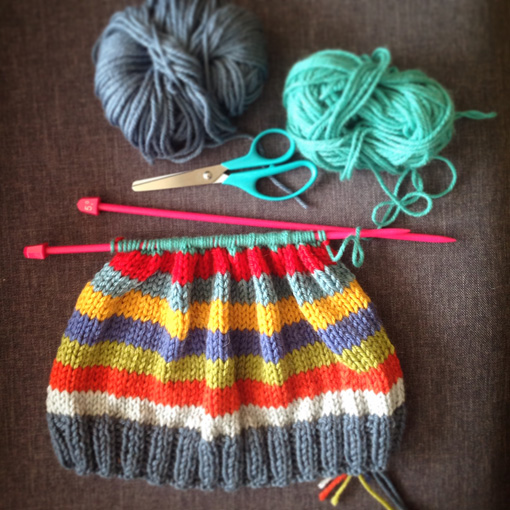 You have to knit a simple rectangle with straight sides. You can begin with a few rows of k2 p2 rib like I just did and continue with one knit row one purl row until you reach the high you want.
Once the high you desire is reached. You stop. Leave a tail of about 40cm long and cut your yarn. Then you put a needle to your remaining yarn tail and pass the needle and yarn through every stitch of your last row. And pull. Pull very tight. And sew your knitted piece with the remaining yarn and your needle. And tadaaaa your beanie is done ♥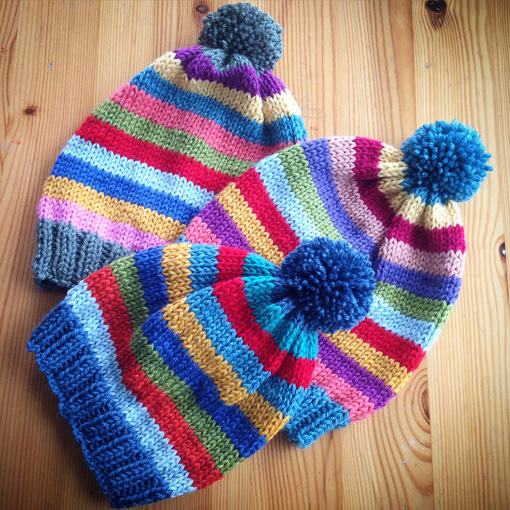 I knitted these beanies you see in the above pics with an aran yarn (Debbie bliss cashmerino aran) and 5mm needles.
For my oldest daughter (10years old) I began with 76 stitches
For my 8 years old daughter : 72 stitches
And for my boy (3 years old): 64 stitches
And yesterday I tried to knit with a very chunky yarn and 10 mm needles and I loved it ♥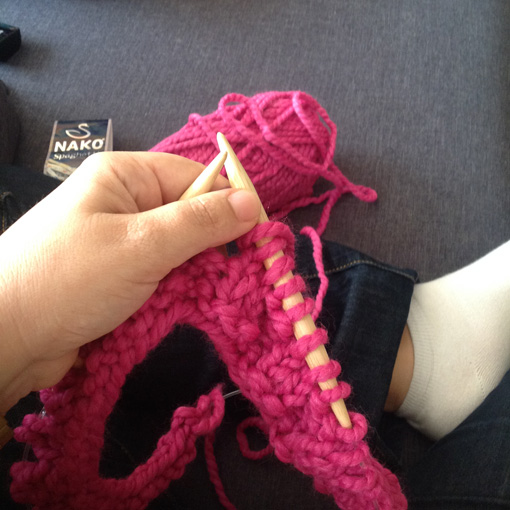 I started with 44 stitches and it was perfect for my 10 years daughter.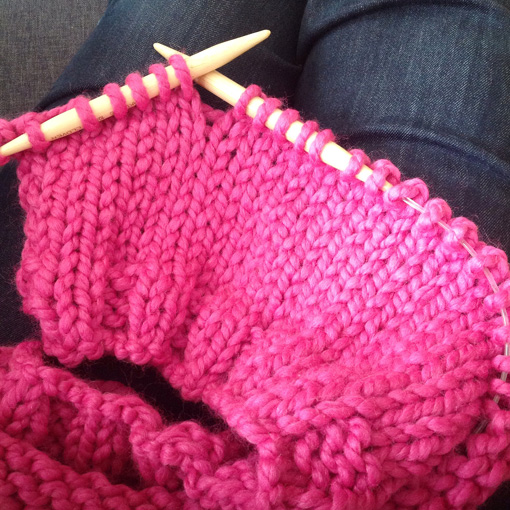 I love how fast I finished it (2 hours) and the result. So cosy and cute.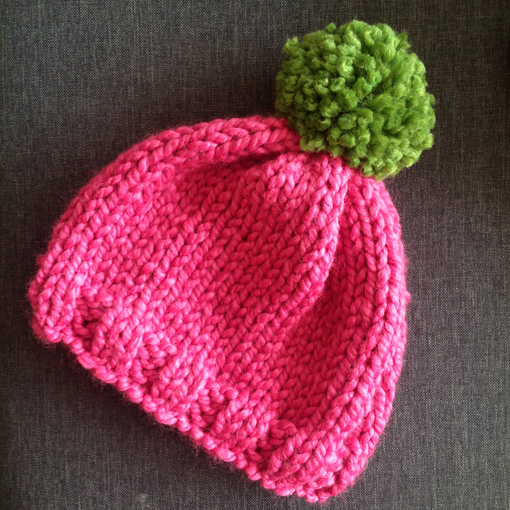 I am planning now to make some beanies with chunky yarn. Soooo easy and fast and I looooove the result ♥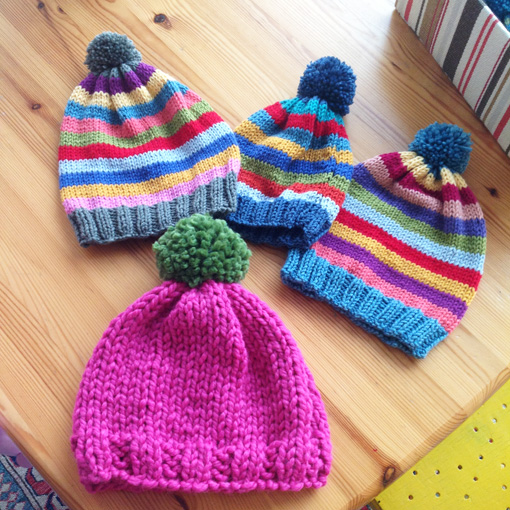 That is all till now about my knitted beanie's journey ♥
I hope that this post will give you the "push" you need to start knitting or come back to knitting or even knit more 🙂
 It is very easy. Very soothing. Very relaxing. You will enjoy it for sure and enjoy the results too!
Happy day to all!
Sucrette