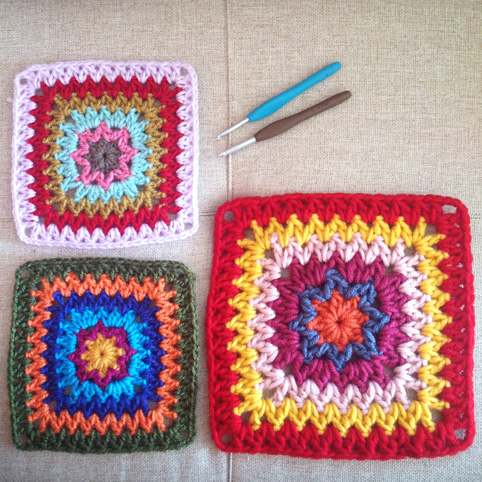 Good morning lovely people!
I've been through some creative days this past weeks and I still can not understand what really happened with me… I was hit by Mrs Lola the little owl idea and once I did it and put its pattern online … the very next day… while drinking my morning coffee I was hit by another idea… a V stitch square … and I was all day long so very hyper excited about it…. couldn't think or do something else… was like crazy… drawing on papers …and then throwing the papers in the bin… holding my hook and yarn… then throwing them on the sofa and taking back my paper and pen… crazy crazy crazy 🙂
After all these drawings and tryings, crocheting and unravelling, for long hours… I was like after a long gym session… totally K.O 😀
Then I sat quietly, took again my hook and yarn and begin crocheting …
And then it was here…so clearly in front of my eyes…and I was like oh oooooh oh oh oh 🙂 very happy… soooo very happy. I phoned my husband in its office to announce to him that I made a new square… and he did not understand why I was so talking like a crazy excited girl for just a square… poor guy 😀 😀
So, lovely people, after the huge success of the V stitch blanket on Instagram and everywhere on the net let me introduce you to the V stitch square…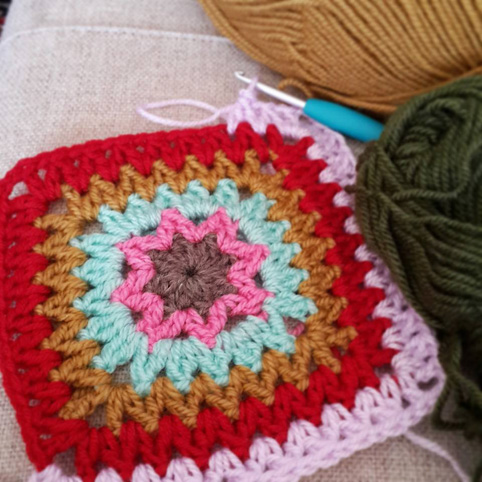 my latest creation…my little baby 🙂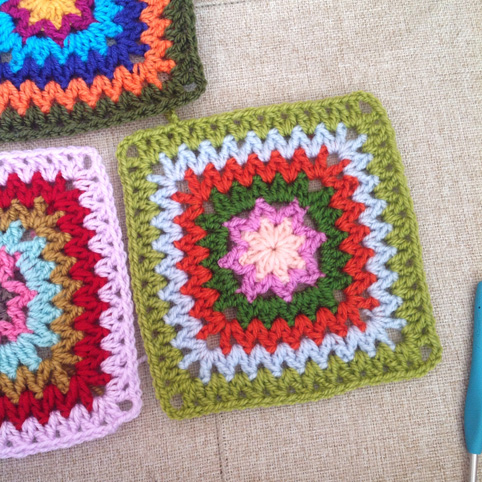 Isn't it beautiful? I just LOOOOVVVVVVVVVVVVVVVE it 🙂 I tried it using different yarns ….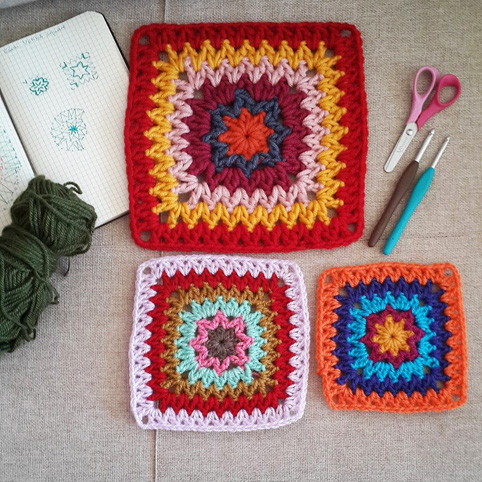 The chunky one will be transformed into a cushion… and the others … I think a blanket with a deep grey joining….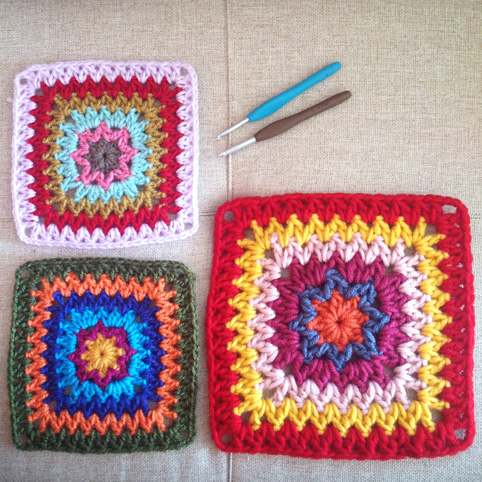 What do you think? Isn't it gorgeous?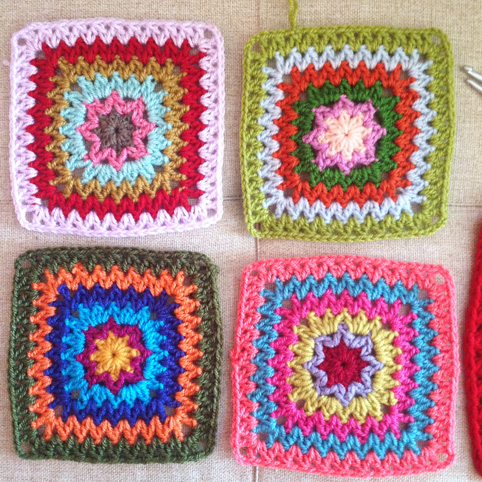 It is an addictive kind of square…once you begin you can not let down your hook… anymore 😉 And it works up fast… very fast…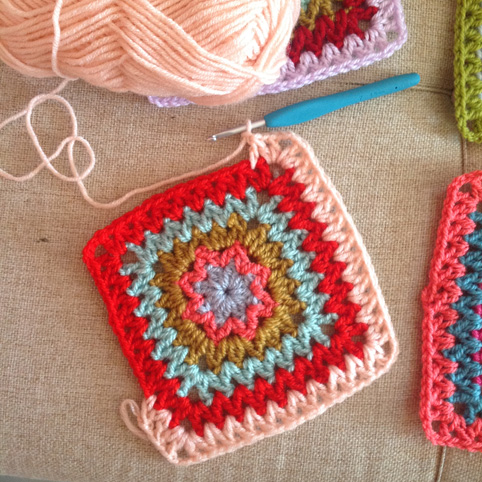 You can make your square as big as you want… using it to make blankets, cushions, potholders, coasters, table runners and much much more 🙂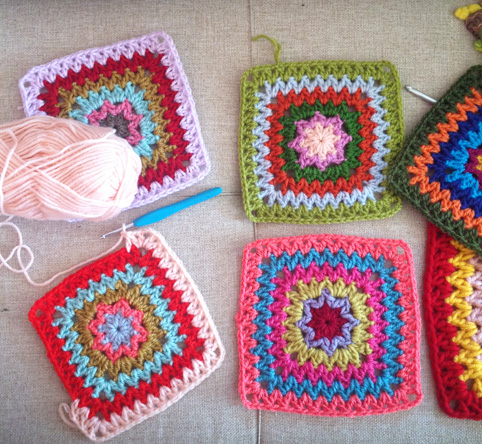 Once you crochet the first 4 rounds it gets very easy to follow… and you'll enjoy hours and hours of soothing and calming crochet therapy 🙂
I draw the chart for this square, explaining the symbols used with US, UK and even French terms. It is a CHART not a written pattern. I included with the chart 12 step by step pictures of round 1, 2, 3 and 4.
You can buy it for 3.5 USD from  below:
Once the payment is done, you'll receive WITHIN 24 HOURS a PDF file to download.
Hope you'll enjoy this wonderful square 🙂
Sending you love and kisses
Sucrette