Hello lovelies,
How are you?
It's been like ages since I last posted… life has been chaotic in my part of the world… Too much family and children time…so much to do…so little time … children at home…no time for myself…just time for crochet in the evenings …I am sure you understand…
I've managed to finish the baby boy's ripple…Here it is….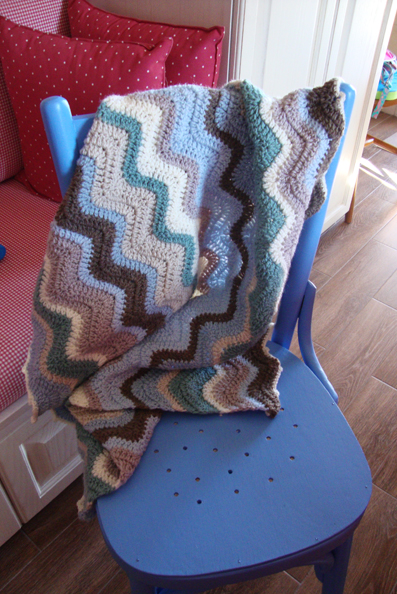 Not my-kind-of-colors but I like the softness of the whole blanket and I am sure the future-mother-to-be will love it 🙂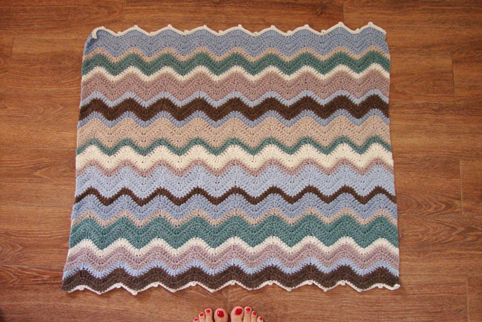 And I've been crocheting like mad the tiny-squares-letter-cushion…
Wanna see the progress I've made?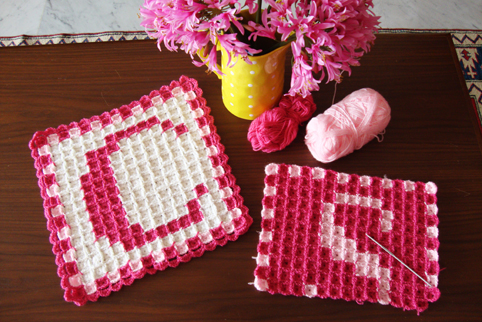 I finished the C and on the way to finish the S too 😀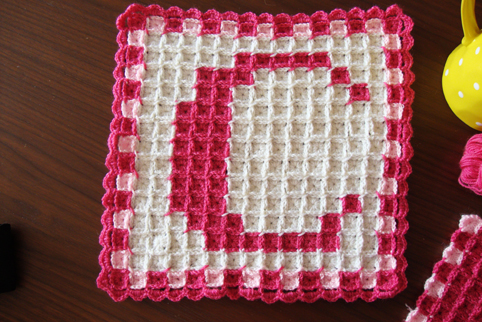 Even though they are making me crazy and bored and and and…. I must make them…
Maybe three of them for the children…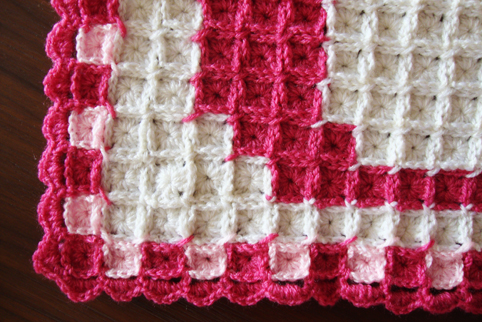 I will start the J for Joseph as soon as I finish the S of Sarah…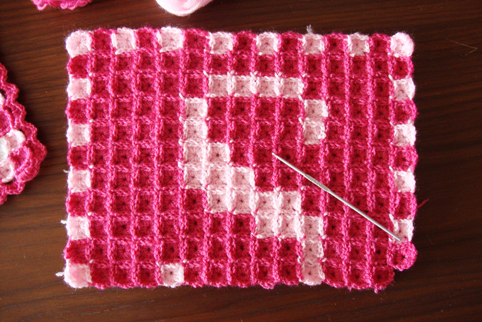 Today, I'll be in my craft room making the fabric cushions for these 2…
And you? What are you making today?
I wish you a wonderful day and hope to get back to you soon 😉
Kisses and hugs
Sucrette