Gooood morninnnnng!
How are you today? Even though it is monday and it is grey and it is raining and it is cold I'm feeling goooood 🙂 Hope you're feeling the same 😉
This weekend I've made the first steps of Love Birds…and I enjoyed it to the max…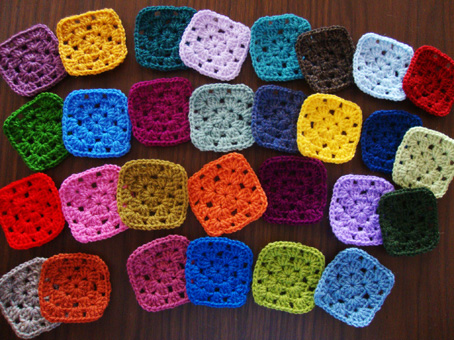 little 3 rounds-granny-squares 🙂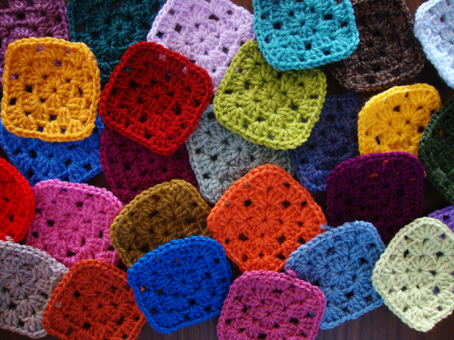 the hearts of Love Birds 🙂 I've made one with every color of my stash…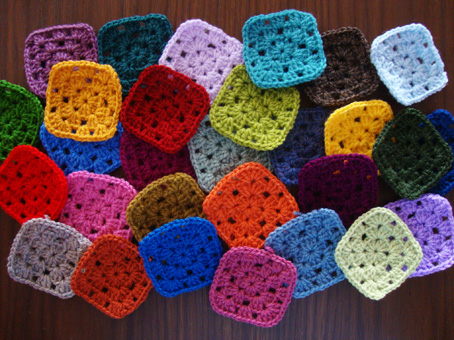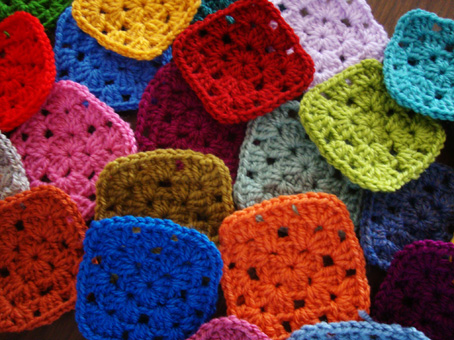 You can not imagine the amount of pleasure this new wip blanket is giving me 🙂
and I've made some progress on my rainbow ripple too…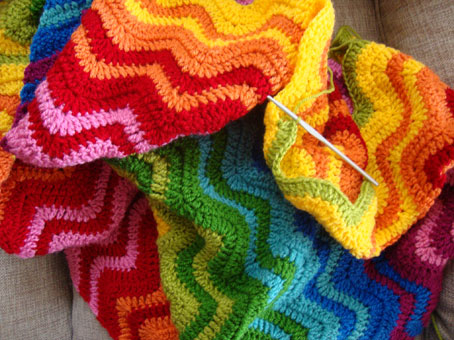 I know, I know the colors are too bright…but I'm loving it for this particular reason… A rainbow must have bright colors, don't you agree? It must brighten up the greyest days of winter !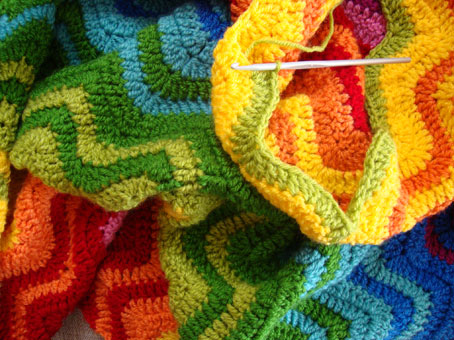 8 more rows to go and I'll finish it ! I'll surely miss rippling with its bright colors… such a soothing effect 🙂
When I'll finish my rainbow ripple, I want to crochet a cushion like this one. I fell crazy in love with this cute cushion made by the talented Paula! and ever since I've kept it in my mind 🙂 She even shared how she made it:here and she crocheted also another gorgeous one! Thank you Paula for this inspiring work!
Go visit Paula, She's got a lovely blog where she share beautiful handmade cards and gorgeous crochet!
That's it for today! It was all crochet talking 🙂 Don't you sometimes feel so grateful because you know how to crochet? 🙂
Isn't it wonderful that with this small piece that we call : "hook" and  some yarn you can make such beautiful things that make you and your loved ones so happy 🙂 ?
Happy monday to you all!
LOVE,
Sucrette