Good morning lovely people!
Yes, you are more than 1000 followers by now and you surely deserve a small giveaway to celebrate! In fact, you are 1144 at this moment, as I'm writing this post 😀 Youhouuuuuuuuuuuuuuuuuuuuu! Hello my friends! Welcome to all the new followers and hellooooooooooo to you all!
I should have done this giveaway a month ago but it is never too late to celebrate…eh ? 😉
So, concerning the giveaway: it is very easy to participate….All you have to do is write a comment on this post … very simple you see? Even though it is the first time you write a comment, don't be shy…do it 🙂 I'll be very happy to read your words 🙂
And in one week, on June4, on monday morning I'll pick up one winner and send the prize … The prize will be flying to you from my small country Lebanon to wherever you are on this planet 🙂
But let's talk about the prize, shall we?
The winner of this giveaway will receive this: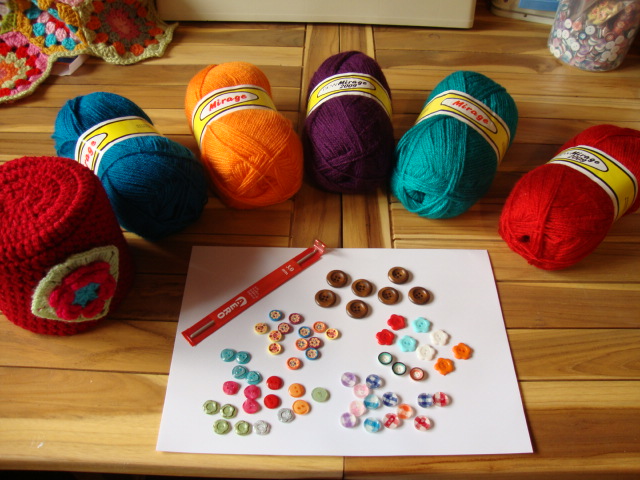 What's this?
Well: First: You have some cute colorful buttons, 7 wood buttons and a 3mm of the best crochet hooks (I just love this brand)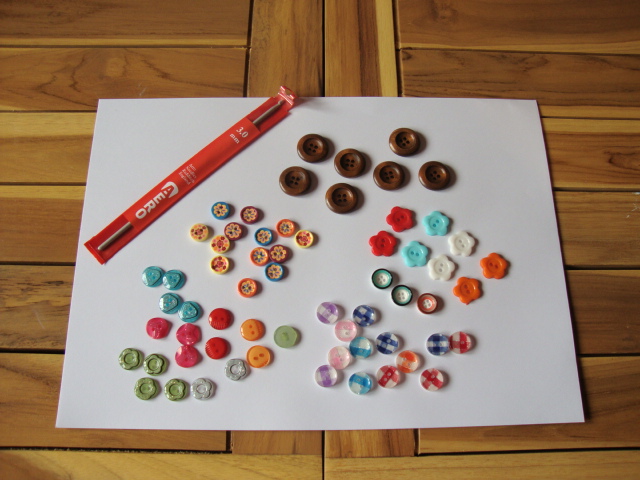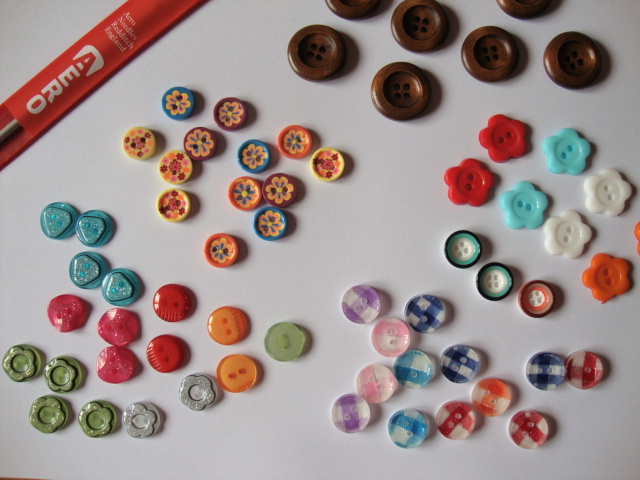 And: 5 Mirage (100g each) yarn in beautiful colors: Dark Turquoise – Orange -Purple – Teal and Red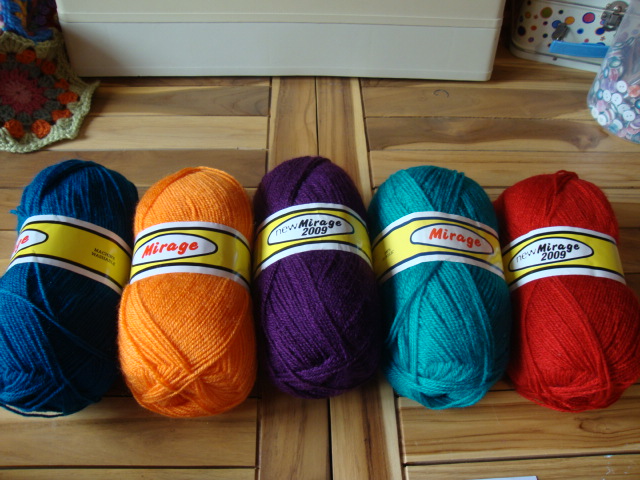 Mirage is a 100% acrylic yarn that you crochet with a 3mm crochet hook (included in the prize). Mirage is a pleasure to crochet with as it is very soft and an excellent quality yarn (wash after wash)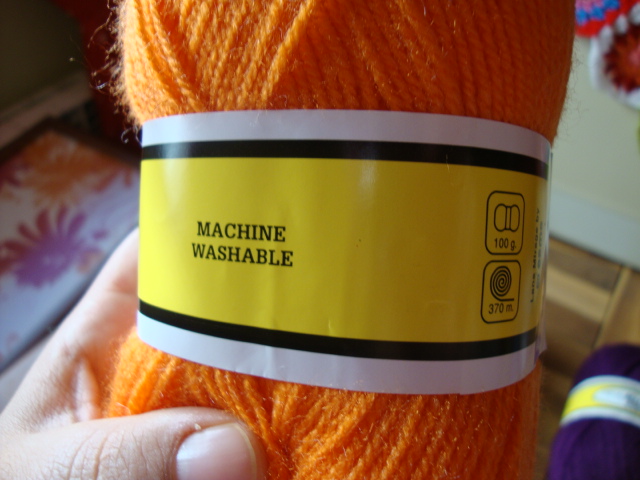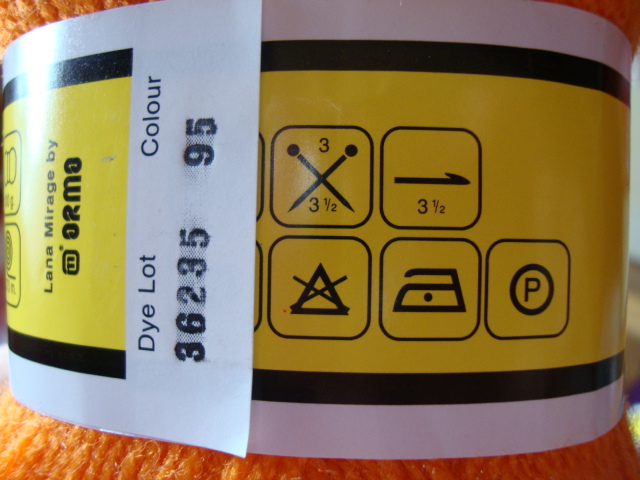 And finally: One cute crocheted toilet paper holder for your bathroom: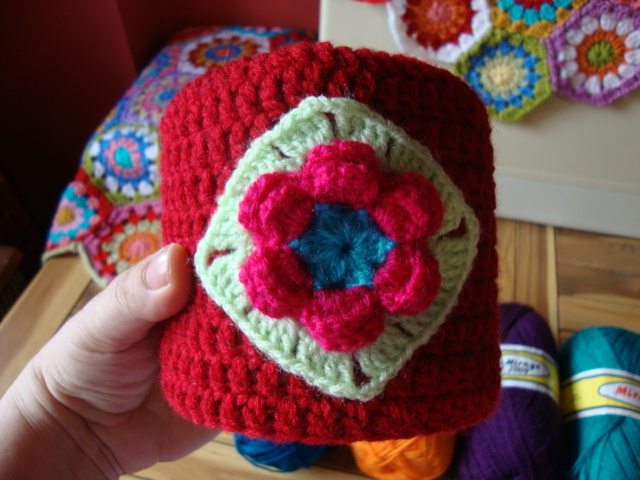 To hide your extra toilet paper 😉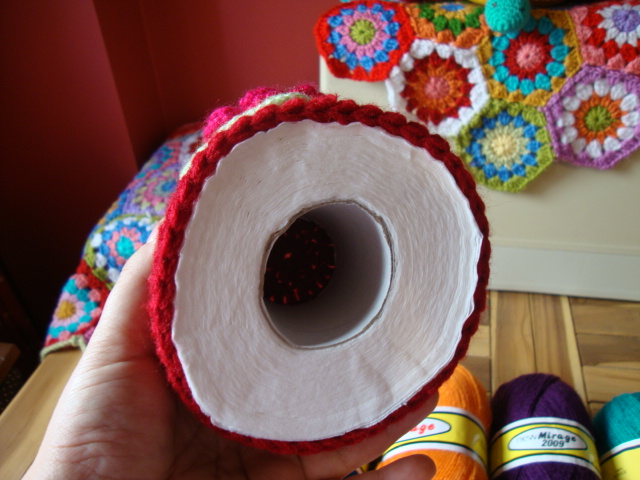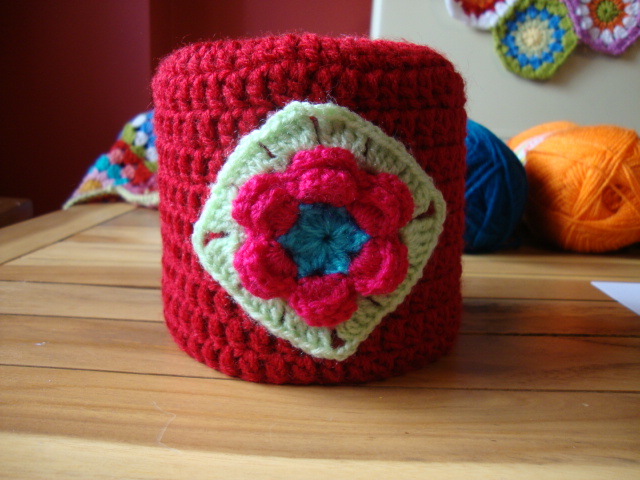 So? do you want to participate to have a chance to win this prize?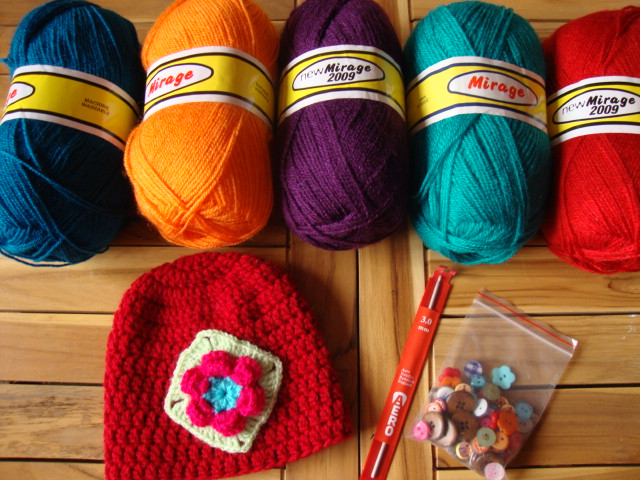 All you have to do is to leave a comment on this post! and you have till Monday June4 to do it 🙂 and on Monday morning I'll pick up one winner and send the prize to wherever she (or he) is around this world!
Come on! Don't be shy! I'm waiting for you!
Have a beautiful week!
Sucrette