Hello hello hello!
How are you my friend? It's been a while and I really missed you…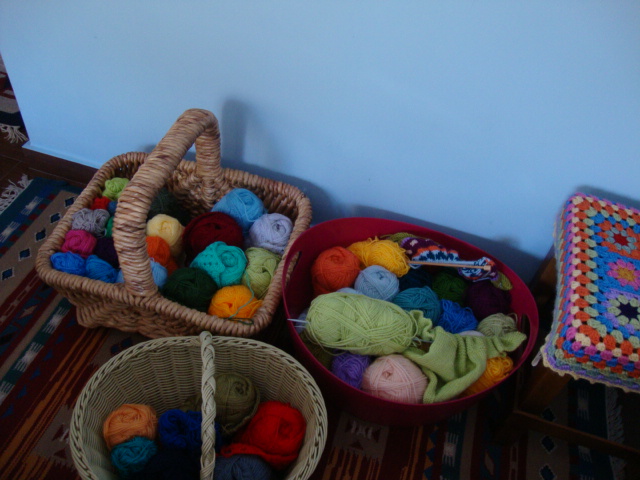 I'm living surrounded by my yarn and my wips, watching them everyday but not being able to work with them that much…my fingers and hands hurting me a lot…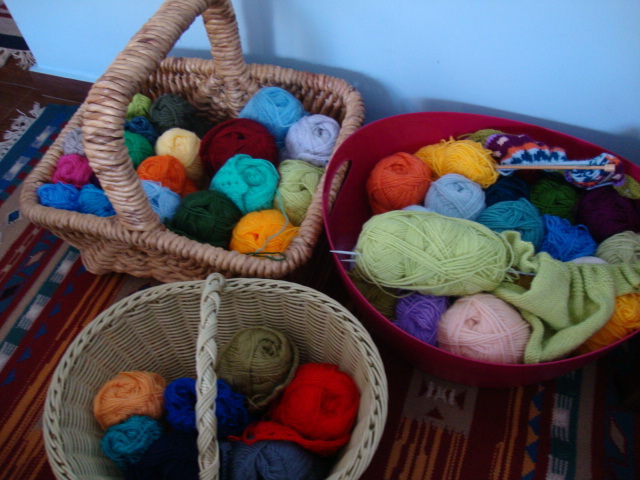 But it makes me happy having them near my bed 🙂
I'm reading a lot too and I'm waiting….waiting…waiting…waiiiiiiiiiiiiiiiiiiitiiiiiiiiiiiiiiiiiiiiiiiiiiiiiinnnnnnnnnnnnnngggggggggggggg
waiting for my C-section which will be on september17…8 days to go now…
I'm a little stressed and worried but can not wait to hold my little boy in my arms…
I thought I would pop by and tell you a little hello-post cause I really really missed you…
and I hope that everything is going well for you 🙂
Have to go now…
Wish me good luck…
Will come back soon I promise;)
Warm kisses!
Sucrette