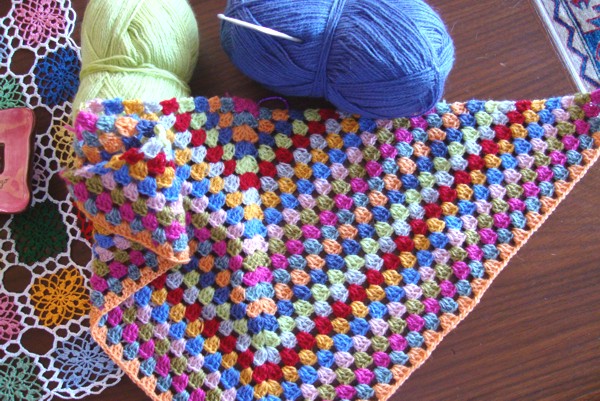 Good morning lovely ladies around the globe 🙂
How's everything?
So, I started something for myself with the sooooo beautiful yarn Joumana sent me…(Joumana, with every stitch I make I think of you and thank you 🙂 )
You know something? I've never tried to crochet with something else rather than acrylic and cotton yarn 🙂 funny eh? and I am sooooo enjoying the softness of the alpaca yarn…will I become addicted? Hoping no 😉
I'm crocheting a granny shawl for myself like you already guessed from the title of the post…a big big granny shawl…big enough to wrap me completely 😀
Wanna see some pics?
This is the start of my granny shawl…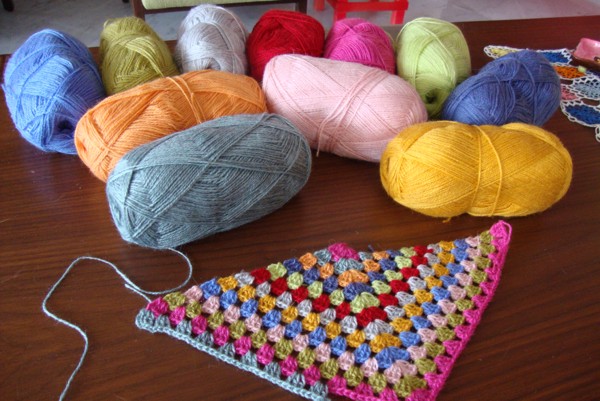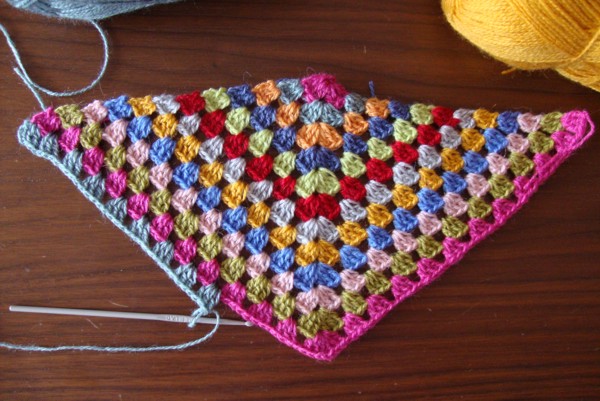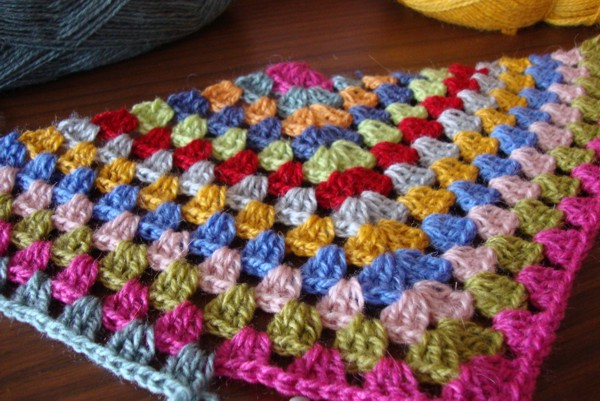 The pattern is very simple to follow…it is like crocheting a granny square cut in half 😉 .
and like all granny squares it is ADDICTIVE and easy and perfect to crochet with a baby, or watching T.V as you don't need much concentration to make it…
This is the graphic of the shawl if you're interested in making one for yourself or as a gift for someone special…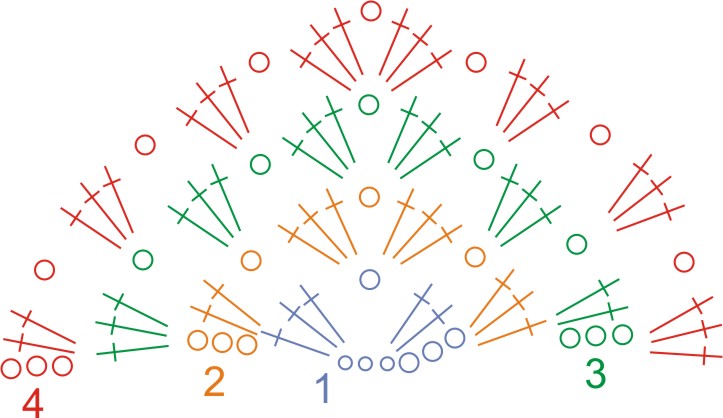 It is crocheted in rows.
I managed to add more rows before I wrote this post…This is my progress so far…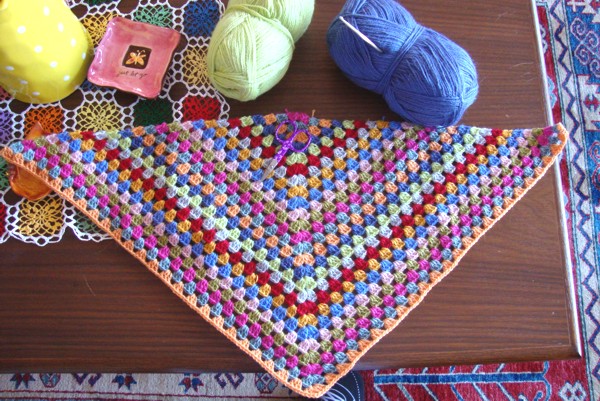 Yes it is very fast to crochet 😉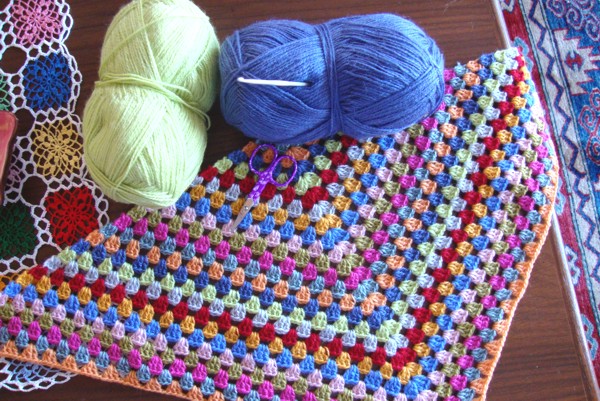 Would you join me in this new adventure? Hope that you will … so we can both wear our big and beautiful granny shawls and think about each others 🙂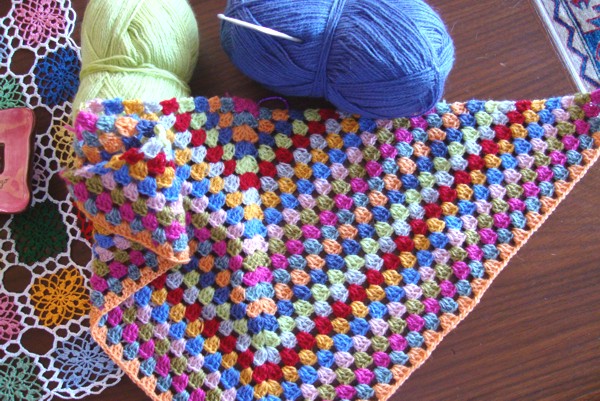 Wishing you a wonderful day!
Big kisses
Sucrette
 P.S: "Love birds" the bedspread I was crocheting for our room is almost done…I am making right now its border…so suspect a tadaaaaa post very soon…it will be explosive 🙂
I am having some problems with the subscriptions and I know that many of you are not receiving e-mails notifications every time I write a new post…I am so sorry about that…I'll try my best to fix this problem asap.